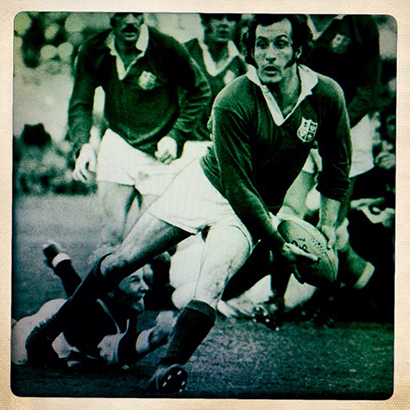 Who could forget that try for the Barbarians against the mighty All Blacks in 1973 (or, in Fishpool's case, seeing re-runs of it…ahem). And is there a Welsh rugby fan who wouldn't name Gareth Edwards the greatest player the country has ever produced? Certainly the best number 9.
It came as little surprise that Gareth Edwards was knighted in the 2007 New Year's honours list – and one suspects that the clincher for such an honour was his capture of a rather special fish.
In March 1989, while fishing the mighty Llandegfedd Reservoir (see Places we Like) Gareth Edwards caught a pike (see Fish we Like) of 46lb 6oz. Using one of his favourite salmon lures, Edwards cemented his place in angling history with the feat, and for two and a half years the fish stood as a British record.
Edwards remains an active participant in country sports, with shooting and salmon fishing his favoured pursuits. When asked if he preferred to catch a salmon or score a try for his country, he allegedly plumped for the former. Good man.