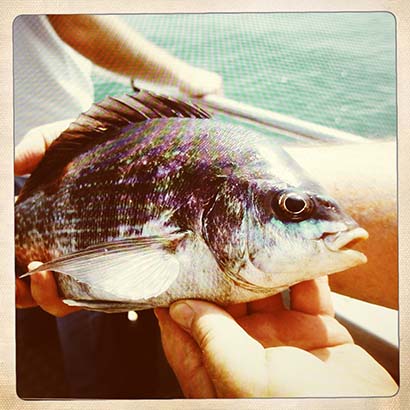 (Spondyliosom cantharus) Few British sea fish have benefitted from the rise in sea temperature and restrictions on inshore fishing more than the black bream.
Lovers of rough ground, the bream arrive back from their deep sea winter haunts in April and May and do so in number. They are hard fighting – perhaps because they are such good eating – and though they do not grow large, can provide cracking sport on balanced gear. Tactics will vary but often the bream are in shallow enough water to make float fishing a viable option and they are none too fussy when it comes to bait. Almost anything fresh will tempt a bite, and though squid is popular, this is due to cost as much as its appeal.
A three pounder is a good fish, with the British record double that, and should you keep one for the pot (leave the females alone) then they do fillet rather well.