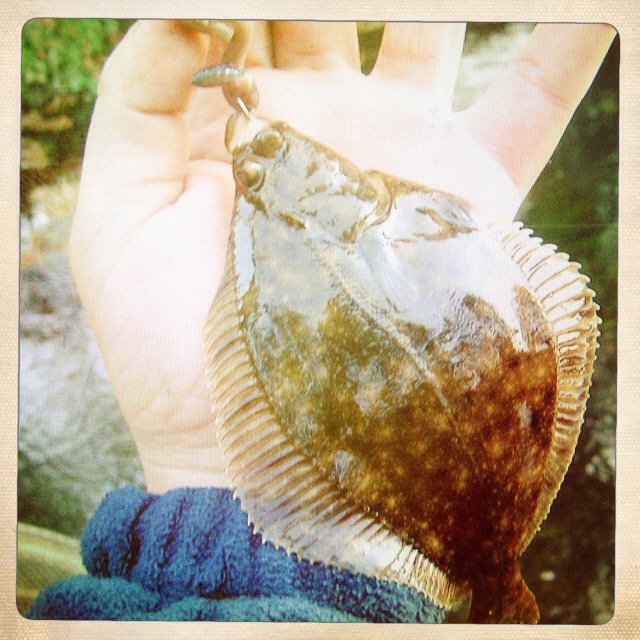 (Platichthys flesus) –A humble flatfish who swims in the shadow of more culinary prized cousins, the flounder is actually a rather special creature.
Winter estuaries are dotted with anglers whose pockets are heavy with beads and spoons, but sometimes they should cast further inland.
This chap interrupted a string of grayling from a Hampshire chalkstream – many miles from the tidal limits.