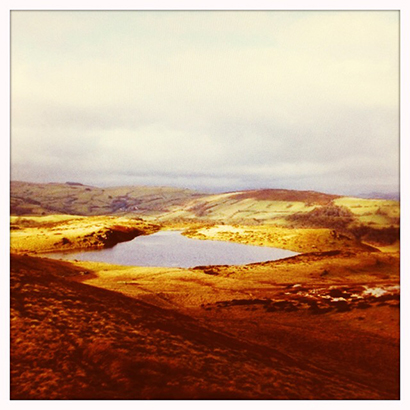 For those of us uninspired by local 'commercial' fisheries, there is a lake in Wales that is as far removed from a typical day ticket water than could be considered possible.
Currently run by the Wye and Usk Foundation, Pant y Llyn is a weed choked, 8 acre lake, 1400 feet above sea level in the mountains to the south of Builth Wells. The stock is not extensive, with the three dominant species being minnows, chub and wild carp. Quite how such fish found their way into such a remote body of water is still open to debate, but they have been here for centuries and are thriving.
Don't expect too many bites here, and keep things simple. The fish aren't reliant on anglers' baits and can be easily overfed or spooked. Instead, keep mobile and keep your eyes on the water. If, that is, you can avert your gaze from the views that surround you.
And ignore the kites, and buzzards, and ravens…..and chats and wheatears….ahhhhh yes…..