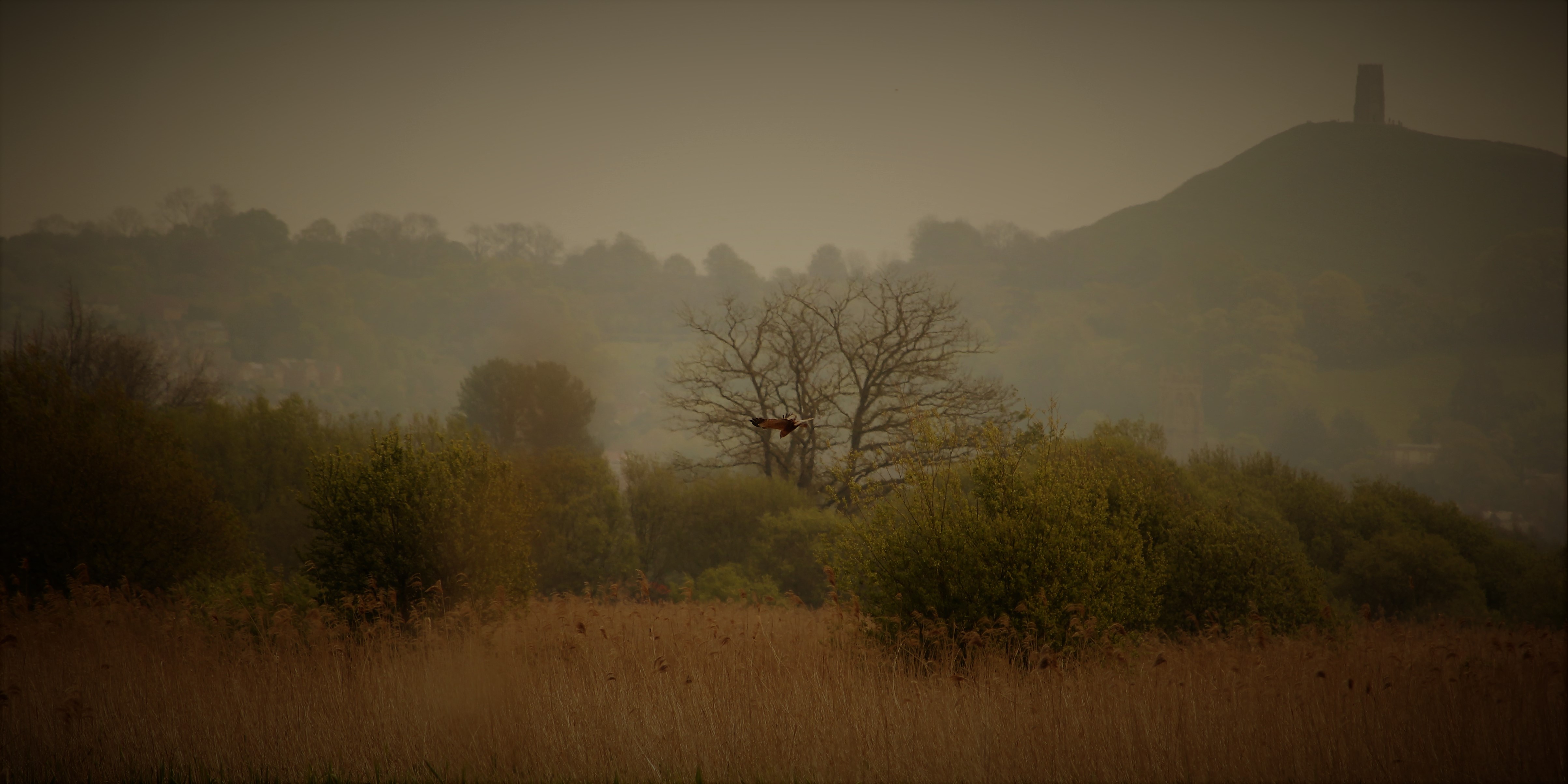 I walked among a small buzz of St Mark's flies yesterday morning, hanging like charcoal-bodied sentinels, their long legs trailing like a ski-jumper in mid-flight. I've been told that their emergence  stirs the little brownies in the local streams into their first, reliable, rise of the season, and for the first time in 6 weeks I pondered the possibility of casting a line. I'd need to renew my rod licence, but probably had something in my fly-box with a pattern that vaguely imitated a hawthorn-fly.
And then my attention took a step sideways. As much as the brownies might enjoy the feast of St Mark, they are not alone. Late April and early May typically represent the most intensive avian influx from the south. Swallows and martins have been arriving since that absurd bout of heat in February, but there is a greater urgency now. The days are stretching with nest-sites and territories being rapidly taken. With biological clocks ticking, the trickle has swelled into a torrent.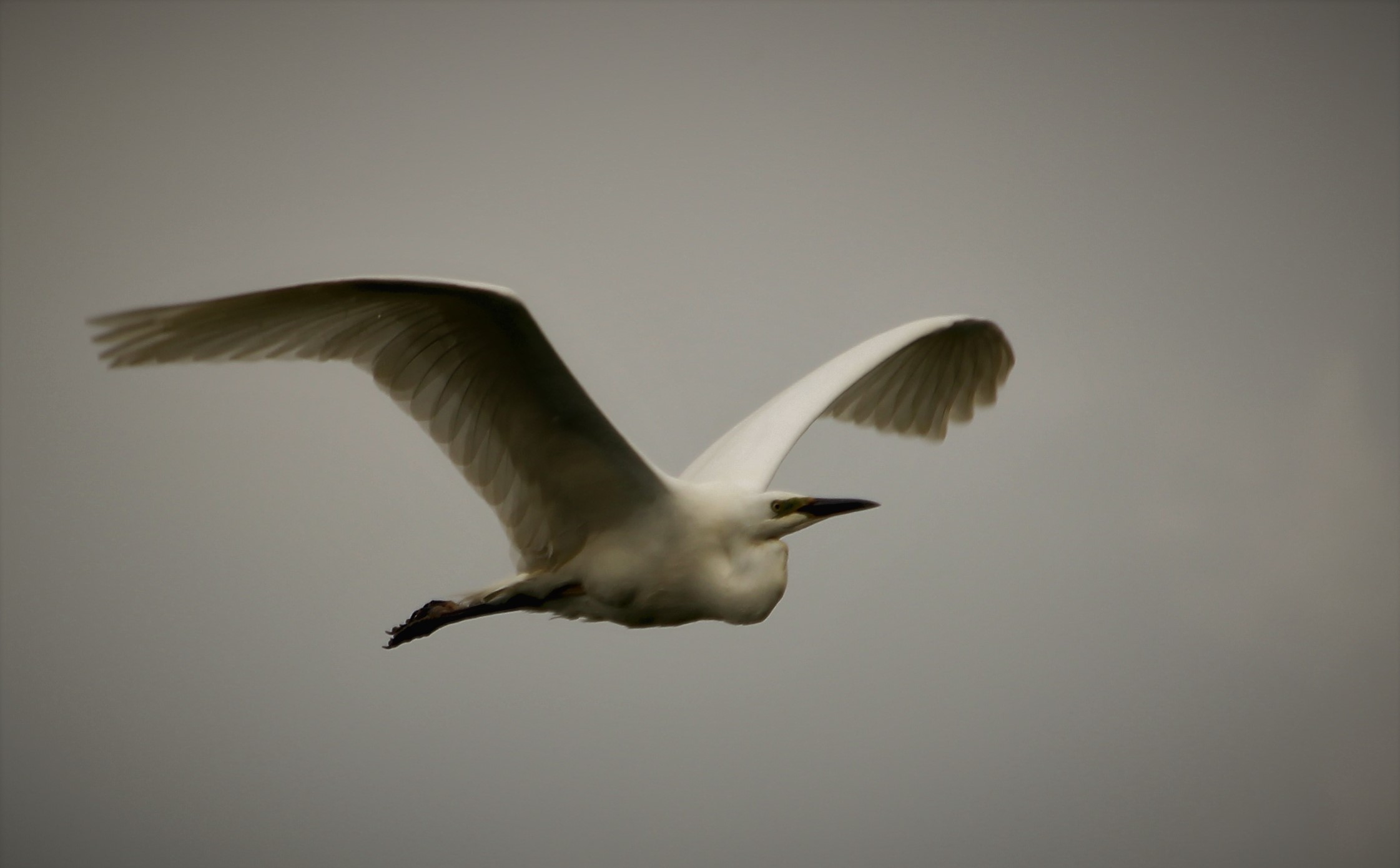 Alongside the hirundines and swifts, is the larger, but similarly scimitar-winged, hobby. A smart, slate-grey backed and moustachioed falcon, who wheels up from Africa full of acrobatic vigour. Although they appear similar to the larger peregrine, they lack the muscularity and with it the extraordinary speed in full stoop, but the hobby, with a lighter, more manoeuvrable frame is able to catch swallows (and even swifts) through ability of flight. Feathered prey require a perch on which to pluck, however, and the hobby is a reluctant lander in spring. Unlike many raptors, he has the dexterity to pass small items from feet to beak in flight, and for as long as he has only himself to feed, an insect diet provides ample sustenance.
Dragonflies are a favoured food for hobbies; long, protein-packed tubes that are relatively easy to catch. But until a few more species are on the wing, the hobby isn't fussy about what it grabs in the meantime. Mayflies are a firm favourite, and I have watched all manner of other insects find their way onto the menu—even bumblebees. And in spring, or pretty much any time, the best place to find invertebrate life is in or over wetlands.
Although the St Mark's fly is not water bred, the larvae typically feed on rotting vegetation and so are often found in damp, marshy habitats. Seeing those few yesterday nudged my thoughts away from trout and towards the hobby. I was yet to see one this year.
I normally venture (with Chris) to a damp spot among the Dorset Heaths where several hobbies can be found hawking in the late spring sunshine. In the past, we have enjoyed half a dozen or more birds twisting and diving for our entertainment, but conditions have to be favourable, with the wind direction particularly influential.
Last year, however, I took a trip up into Somerset, to the Levels, where my perspective of possibility was turned on its head. I returned to the same spot today.
To the west of Glastonbury lie vast sways of reedbeds, drains and open water that, with considered and careful management, have become one of the most extraordinary wetland habitats in the British Isles. It was hoped that birds such as bitterns and marsh harriers might one day breed here, but they have truly flourished. And as for the hobbies…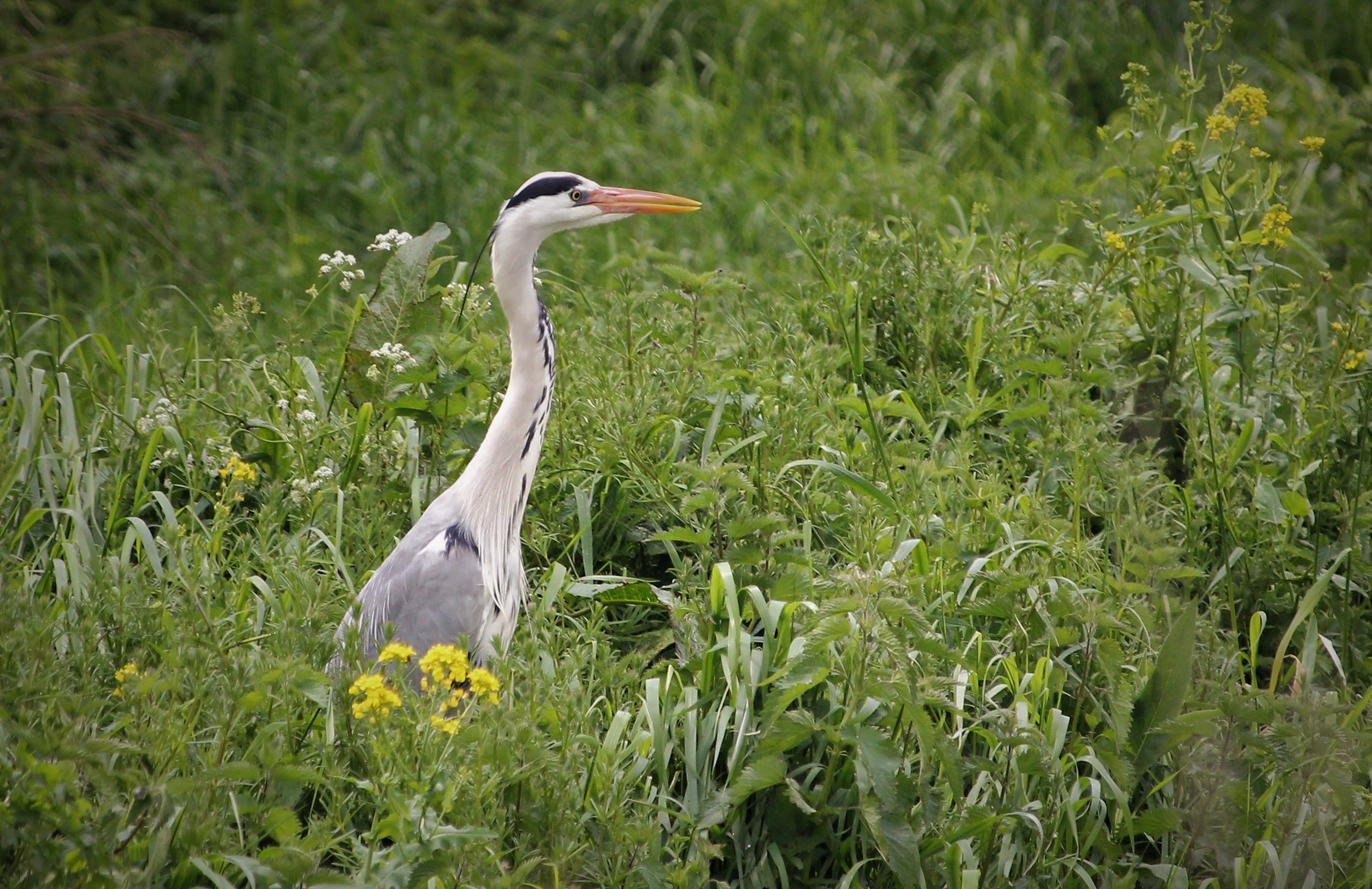 I made the journey with my parents and their neighbour, Sue, and as soon as the car engine was switched off, we were hit by a wall of sound: blackbird, blackcap, garden warbler, whitethroat, willow warbler, chiffchaff, song thrush—I could go on—and this was just in the car park.  As we stepped out from the shadows of the elder and hawthorn and the reedbeds opened up before us, the noise cranked up another few notches.
Reed warblers were everywhere, a relentless barrage from an unseen source. I tried to pick out a sedge warbler from the cacophony, but there were so many 'tchks' and 'churrs' that pinpointing them to an individual was futile. The shout of a Cetti's cut through without too much difficulty, as did the piped 'pee-wit' of lapwing and slightly coarse rasp of bickering great crested grebes. Behind the main soundtrack came the regular call of the cuckoo, while beneath it all was the guttural bass of booming bitterns.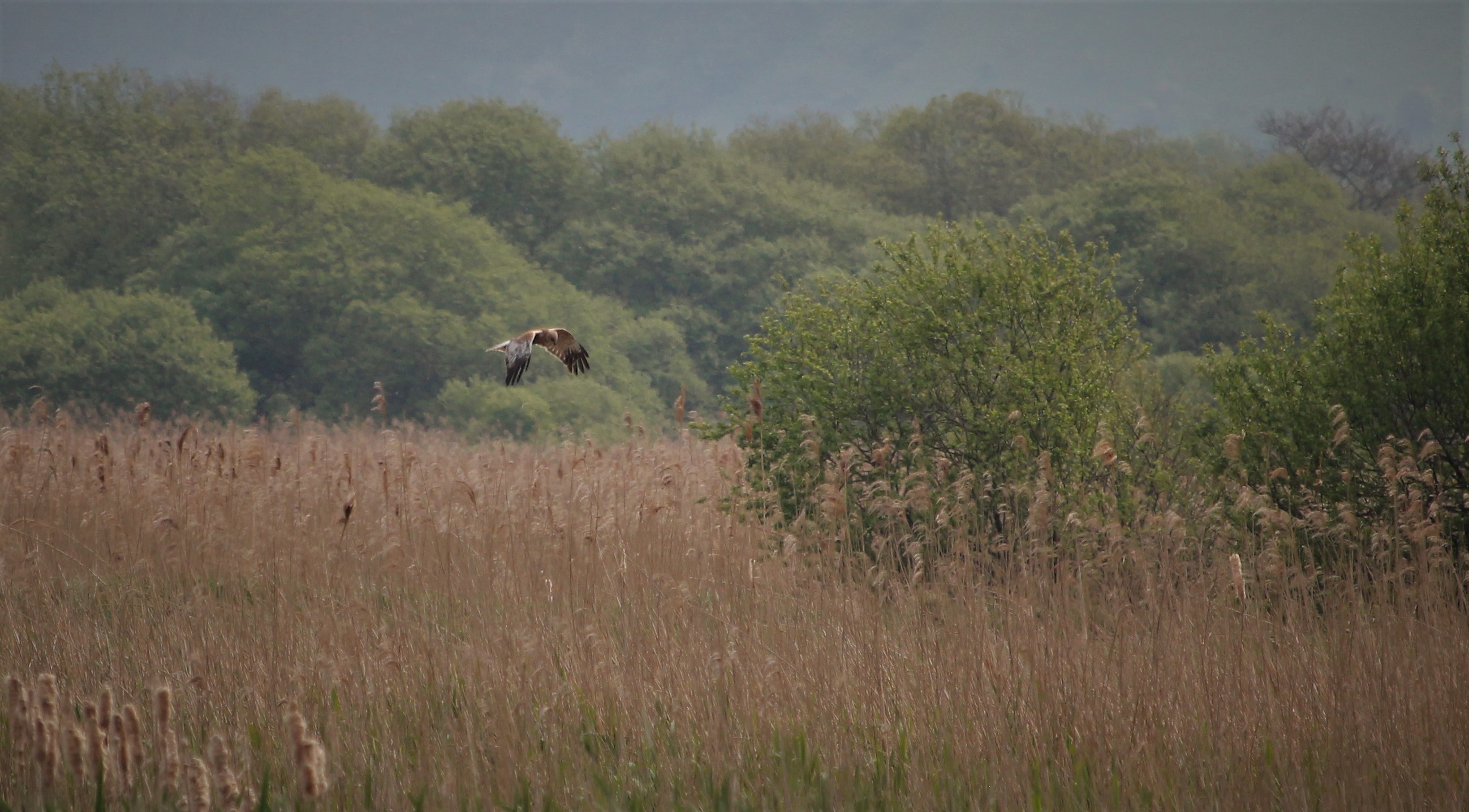 Bitterns first returned to the Avalon Marshes in 2008, and within ten years the number of booming males had increased to 55 individuals—just under 30% of the British population. There has been a slight dip on that figure after the first of this year's surveys but nevertheless this represents an incredible story of what can be achieved with suitable habitat. And these waters are so, so rich.
I peered into one ditch and the water was solid with rudd. Twenty yards further on it was still thick, and at no point where I peeked along a hundred-yard length did I not see an abundance of fish. And above the water the air was thick with insect life, rising up towards the clouds where the hobbies were waiting. I counted seven in one group, 4 in another, and as the cloud cleared at lunchtime they were everywhere, spinning with a party of swifts and soaring with marsh harriers and buzzards. I saw more hobbies in half an hour than I would have seen in the first 40 years of my life.
What a place. And I didn't give fishing a second thought. Until I saw a clutch of tench bubbles in one of the quieter corners….