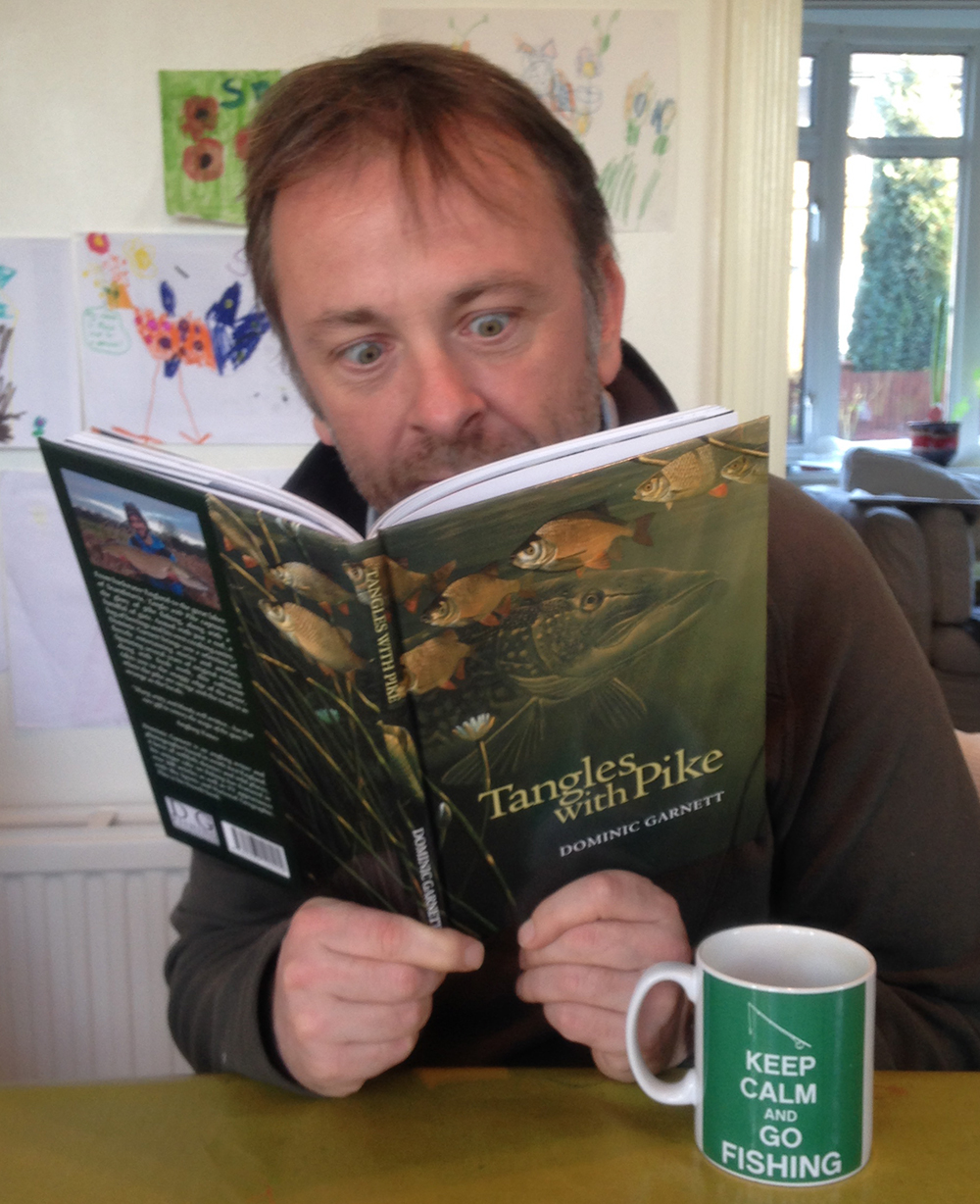 (DG Fishing, 2014)
Publishing a book can be terrifying. Your words are forever in print for all to see and criticise. It can feel like you're being fed to the lions. As a self-published book, this stares into the toothy maw of publishing and laughs.
Do you know as much about angling and can write as well as Garnett does about it? So why not do it yourself? Self-publishing is the new frontier for angling writing, where we can expect to see false enterprise for every success story, but Garnett has struck gold.
Tangles with Pike is an anthology of his pike prose, produced over as many years as he's been writing, and practically as many as he'd been fishing. As such, it is as much a record of his learning his craft of writing as it is of angling, taking us from his first ever pike to his biggest, and around the meandering backwaters and thunderous torrents in between. Lakes, rivers, streams and canals are all fished with equal enthusiasm, and he's not afraid to get his knees dirty to chase a better story or take a more thrilling photograph.
People who are familiar with his writing will know that he is very much a realist, dealing with what he sees in front of him and not overly inclined to slide off into superfluous romanticism. If the fishing is shit, he says it. But he is also the most perceptive of writers, and a keen observer, and easily sees the nuances and subtleties that make fine writing so enjoyable, and he knows a good story when he sees one.
In my favourite piece, "The Ugly Duckling", he displays admirable innovation by designing, building and casting a decoy duckling to successfully capture a troublesome fish with a taste for fowl.
Garnett infuses his writing with humour, grit and wisdom, presenting not just stories, but genuine nuggets of wisdom. He understands angling, is bloody good at it, and is able to get his point across without being overly instructive, and without dulling the edges of his prose. Allied to his fantastic photography, he has produced a cleverly balanced book that is both entertaining and informative, and makes for a thoroughly enjoyable read, while raising the bar for self-publishing ridiculously high. We, as readers, are the better for it.
Review by Garrett Fallon