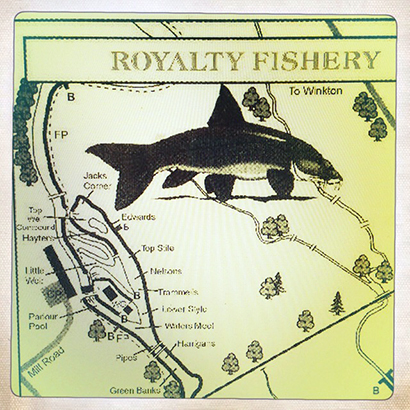 The Hampshire Avon slips through some of the most stunning and historic land in the country. Sprung from the chalk aquifers of Salisbury
Plain, the upper river sparkles through archaeological heaven. Stonehenge, Woodhenge, the ancient metropolis of Durrington Walls, then, of course, through Salisbury whereafter it is alternatively named.
Having watered Ringwood and skirted the New Forest, the Avon enters Christchurch, and the stretch before it mingles with the Stour on Christchurch Harbour is one of the most famous fisheries in the world.
The banks of the Royalty have been trodden by true angling greats. FWK Wallis, Dick Walker, Jack Harrigan, and Bill Warren all pitted their angling wits against the golden barbel for which the Royalty became renowned. Then there are the salmon, and sea trout, and even bass and mullet. Predator anglers come for pike to over 30lbs and perch to over 4lb, while chub, bream, dace and roach all swim to specimen proportions. It isn't easy fishing, and arguably not the most picturesque, but it is a place where every angler should cast at least once.