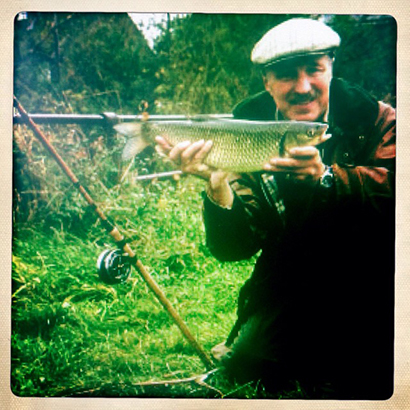 First produced in the 1930's, the Wallis Wizard, or simply the Wizard, is one of the most successful fishing rods ever made. Built by Allcocks, the Wizard comprises of three sections – the butt being whole cane and the other two sections split cane. The 'Wallis' tag, which is not included on all models, came from master caster FWK Wallis (see Bits and Pieces Issue 8) who assisted with the original design. This, perhaps, is reflected within the rod's performance. The Wizard is capable of landing barbel into double figures – a species with which FWK will ever be associated.
Original Wizards were stained green, and at a glance might be mistaken for fibreglass, but later models were left in a natural, though varnished, state.
Having been in production for around 30 years, there are a variety of models with a variety of values, but anyone looking for an all round split cane rod, with a fair bit of history attached, could do worse than seek out a Wizard.