Garrett Fallon finally publishes a story he wrote nearly 25 years ago, about the capture of an Irish tench.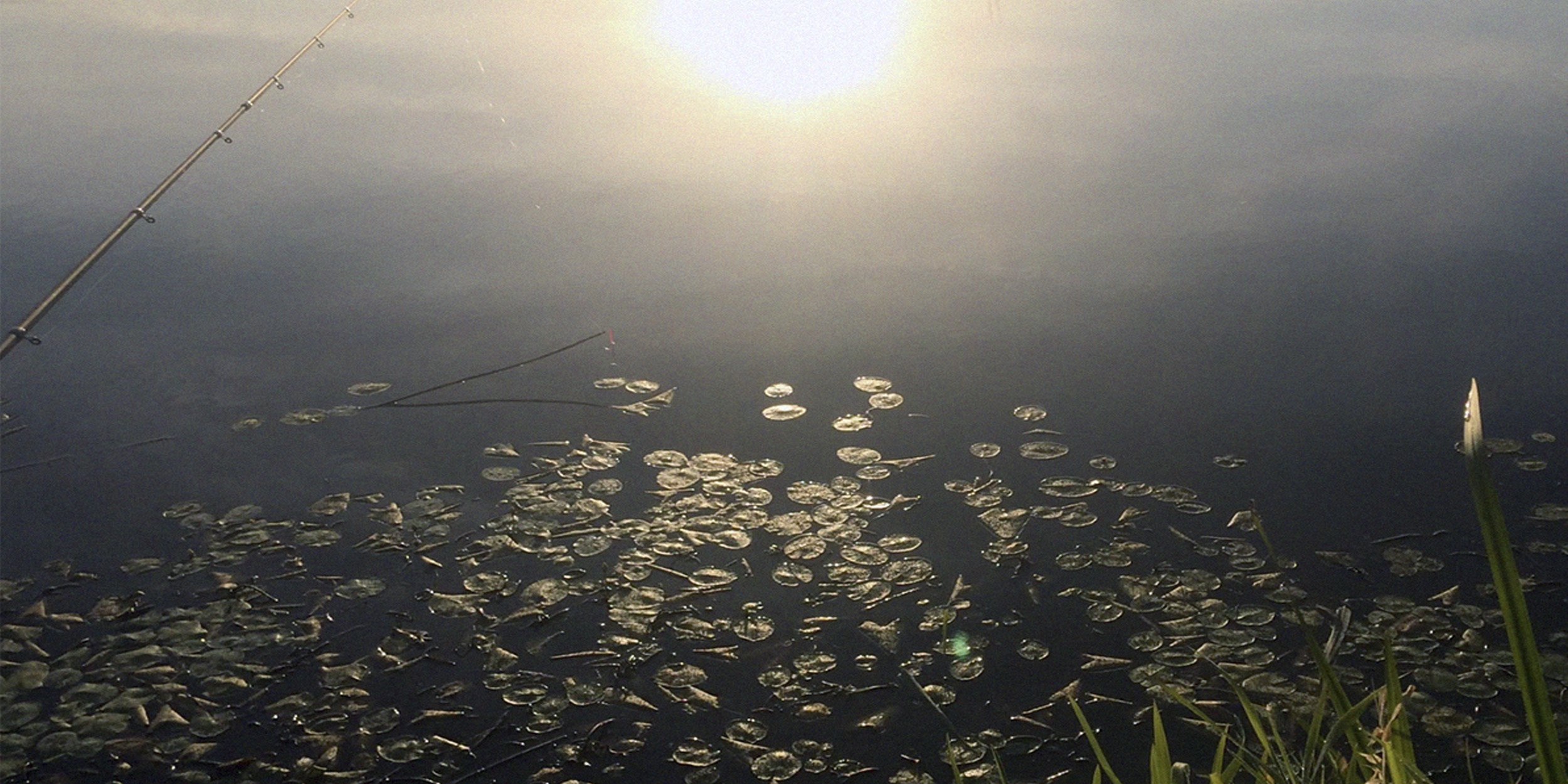 To me, there are few fish more beautiful than the tench. It possesses in its strong lines all the grace and form of Grecian sculpture, yet has the power of something perhaps better suited to war. Its character is undoubtedly noble, as along its way it causes no mischief to its neighbours, but to the angler it can prove a worthy foe indeed, preferring the quieter hours of dusk and dawn. Above all, it can grow big, the average being over three or four pounds, depending on the water, but its value is in its fight, for it burrows deep and true with its head down like a runaway colt, so to master it, you must be firm with the reins. I was used to catching them at a moderate size but many, but now I was promised few, but huge.
After several hours driving south along Irish country roads, as so often happens at the end of a journey, we arrived at a gate into a field. A long lane led us towards a distant wood, where ancient oak sheltered the green of a forest floor. We wound our way under the great canopy, with tiny shafts of light bouncing off the plants beneath, as a cool breeze danced around the leaves. We eventually came to a small clearing which remained somehow sheltered from the sun, and in front lay a glorious expanse of reed-fringed water. In the middle sat a small island high like the yolk of an egg, as all around it bright yellow lilies flecked the surface of a flat-calm lake that coveted the sun's rays as a mirror might do with the reflection of a beautiful woman.
There were five of us on this particular day, each with his own ideas on how best to subdue possible specimens, for the magical 6lb mark was reputably attainable, and there had been many caught in the latter ounces of five. The lake had remained closed to angling for some time, and this rest had allowed the fish to reach a remarkable average size, but exactly what tactics to use was a mystery. I had spent considerable time researching the more advanced methods used by specimen anglers in England, and as a result had arrived with all manner of paraphernalia: electric bite alarms, buzzer bars, monkey climbers, silicone tubing and an assortment of feeders and bombs. This type of fishing was totally new to me—my experience thus far limited to the subtle arts of waggler fishing on the canal, or the lift method in the darker hours—and so I confused matters by surrounding myself with tackle I did not know how to spell, let alone use. I quickly began to reminisce of times when things were simpler, where the range of tackle was not so wide, and when my hobby did not require an overdraft.
I was perplexed by the lake, which shelved quickly to a great depth, yet I could follow the great patches of bubbles as fish fed in the mud below. But despite my attempts, I couldn't hook them. Then there was a sudden commotion as a swan attacked something hidden, then the grim realisation that a huge pike had attacked and killed a cygnet the size of a large chicken. The lake was reputed to be the home of monsters, and we'd just been given a glimpse of it.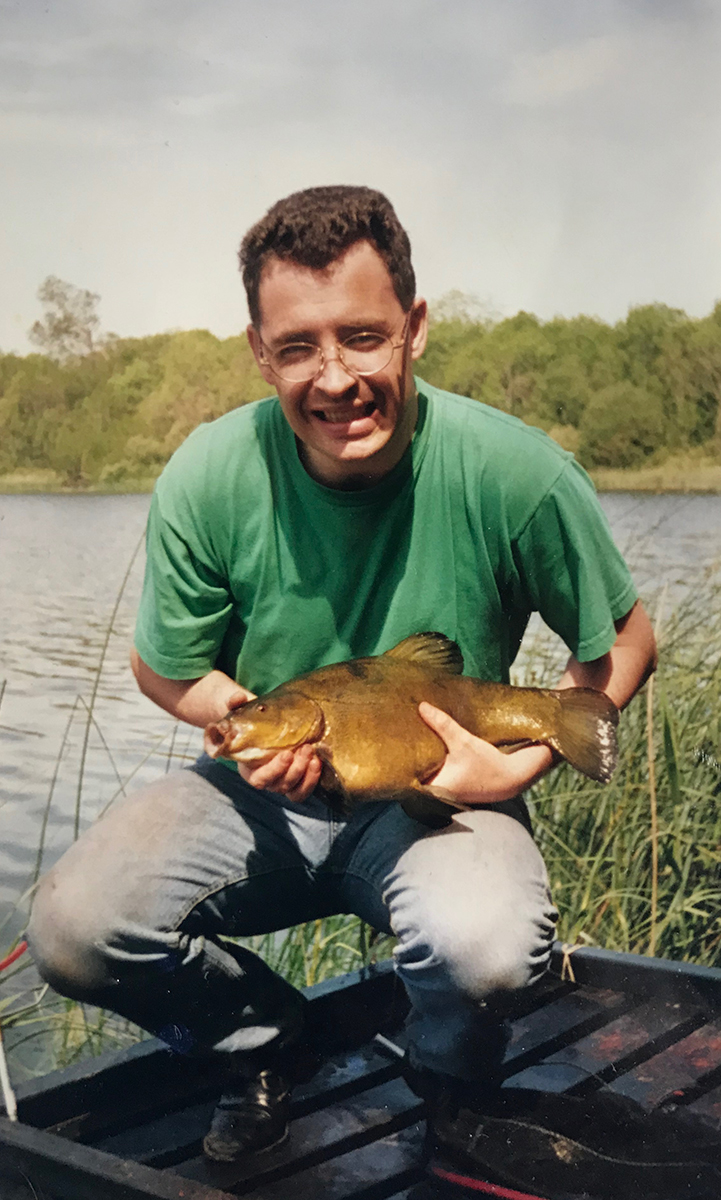 Peter, Fergal, Phil and Mick were all fishing using different methods, with a variety of success, yet over the next 20 hours or so, I remained fishless, except for the myriad small rudd who constantly pinched bait meant for its bigger Cyprinid cousins. My mood was further deepened when locals out for a gentle stroll would comment on how professional my setup looked, and would then chuckle quietly to themselves on realising the stark emptiness of my keepnet.
By midday on the day of our departure, I was distraught and inconsolable, and found myself in a state of limbo, where the furious bubbling familiar to all tench anglers was not met, as it once was, with a rush of adrenalin and the certainty of a catch, but rather with a horrid sense of apathy borne of the assurance that nothing I could do would tempt a take. Yet, if I was to leave the swim for five minutes to somebody more worthy, the fish would surely queue up to hook themselves gratefully, and give themselves thankfully unto him. I now believe there is no angler alive who has not felt that sense of total failure, yet I resolved to take the highs with the tragically barren lows.
We were three hours or so from departure and still all except me had caught a tench, but as yet, the specimen size had been met only once, and only just on the nose, so to speak. Tom, the least experienced angler of the group, was the proud captor of this monster, as well as the most successful angler on the trip, with eight tench.
I had already packed my tackle away in a characterless display of cowardice in the face of the enemy, and my friends scolded me so. But suddenly, for some reason, I decided to rally the troops for a powerful counter attack, and my float rod came out from its sleeves and the lift method was hastily employed. It is one of the simplest methods of all—second perhaps only to freelining—but it had proved impossible to use before due to the great numbers of rudd.
Would my trip be saved along with my faith in the angling gods? Why had I not caught up to that point? Perhaps I was blinded by science, when something subtler was required. Perhaps I had stuck to previously conceived ideas on how to fish, when I should have trusted myself to decide when I first saw the water. Experience misused can amount to nothing but a hill of beans.
I fed my leftover maggots in constant stream to my left, and the rudd gathered like seagulls outside a chip shop. Then I made my cast to my right, and brought the float tight to the reeds that circled the lake before the bed of it dived down dramatically. It was met with instant success as up into the air the float sprung, indicating a take, and was followed by a shaky strike that was two days in the making. But a tench, finally, was on.
Like am Olympic sprinter, it powered off into the depths at frightening speed, but with careful use of force was brought under control and eventually reeled in and netted. It sat in the mesh like a great pillow, its soft curves rising to form thick, strong shoulders, then sliding away to that great, wide, paddle-like tail, and its silky coat of slime hiding tiny scales that seemed to make a layer of smooth, olive-green leather. It tipped the scales at 6lb 6oz, and remains the biggest tench I have ever caught. Unusually hooked at half-past two in the afternoon.
As I sat enjoying the smile on my face, Peter finally returned from a long wander around the more inaccessible parts of the lake. "How did you get along?" I asked.
"7lb 2oz tench," he replied. "Oh, and a 30lb pike."