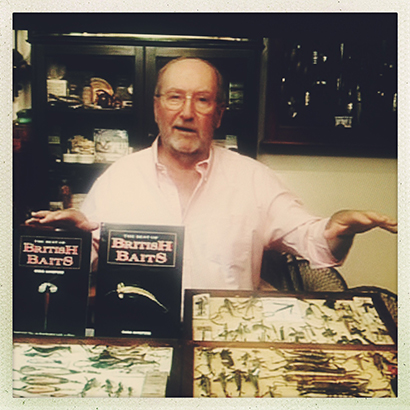 Who could forget those wonderful moments in the Passion for Angling series? Quotes from the likes of Sheringham and Ted Hughes read so perfectly by the silky-voiced Chris Sandford.
Sandford spent many years as an actor before realising that his voice was his meal ticket. Stage performances and a two year stint on Coronation Street brought had given Sandford plenty of experience but in a tough, competitive world, he was forced to rethink the path of his career.
The voiceover work came readily, and Sandford was soon able to set up his own business and even have a top 30 hit as one half of Yin and Yan.   
Fishing has always been close to Sandford's heart, and having sold his business it was angling where he sought pleasure and work. He has written books including A Wellie Full of Water and Mayflies and More, is a regular contributor to Waterlog magazine and also presented the television series Just Fishin'.   
He has a soft spot for vintage tackle and is a collector of note, though he is reputedly rather fussy when it comes to toast…..