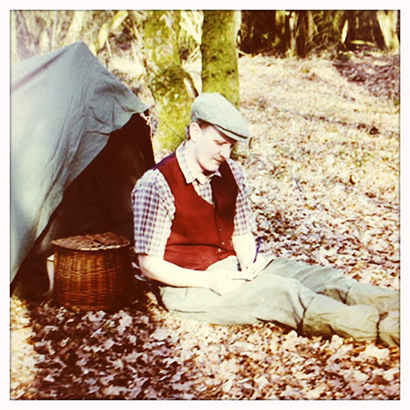 A place of refuge needn't always be real. Much as we dream and find peace within our subconscious, so there are those special spots that exist symbolically yet where we are never alone.
Fennel's Priory (www.fennelspriory.com) is a 'quiet place for those seeking to escape the pressures of modern living. It's where time moves slowly and Nature exists undisturbed; where you can recharge your soul and begin a new adventure, properly living a meaningful life – on your terms.
This is where you will find Nigel 'Fennel' Hudson – lifestyle writer, angler, gardener and all round good egg. Inspired by friendships with the likes of Bernard Venables and Chris Yates, Fennel became a prolific writer of letters and prose. As a source of escape from personal difficulties, the Priory is where Fennel shares his mantra – 'Stop – Unplug – Escape – Enjoy'. Thank you. We will.