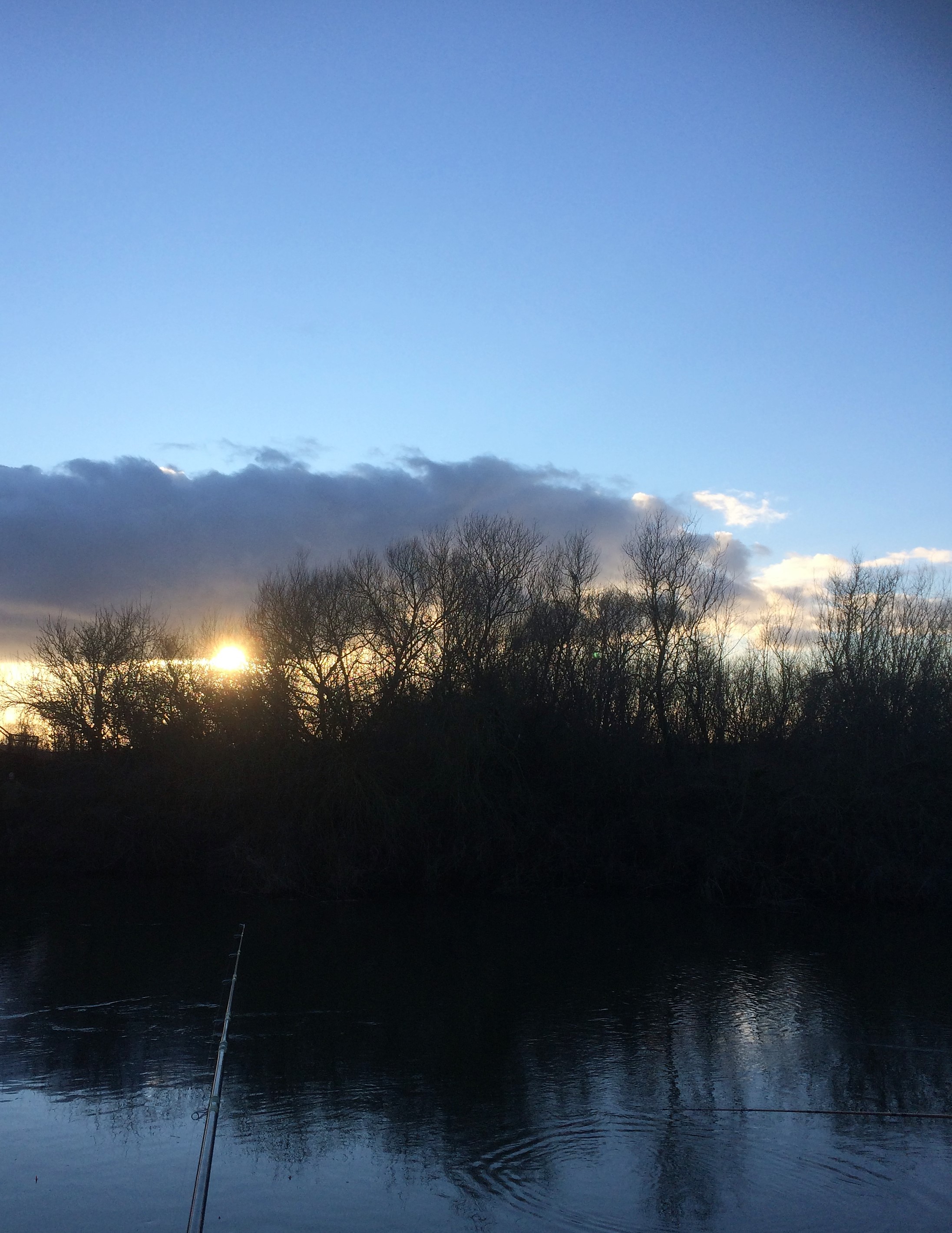 There is a healthy sprinkle of salt in my father's bones. He wasn't born beside the sea, but his family moved to Swanage after the Second World War and he spent his formative years exploring the cliffs and coves of the Purbeck coast. It made for quite a contrast to the shell-shocked suburb of north-west London where he spent his childhood, and he made the most of his location – sailing, fishing and diving.
He found the fishing productive, although he would sometimes forgo the use of a rod and lay long-lines to supplement the family's diet. This method led to the capture of a conger eel longer than he was tall, my Dad walking home with its head over his shoulder and tail dragging along the ground behind him. It fed half the town.
In truth though, my Dad's real passion came from being on the water, with a good breeze filling the sails. He once skippered a yacht in the Tall Ships Race and retains a fascination for maps and charts. His National Service kept him wet with a posting at Devonport in the Royal Navy, but thereafter work commitments took him inland.
His first teaching position came in Huish Episcopi, a village that sits beside the larger town of Langport on the Somerset Levels. Dad joined the local angling club and fished the drains and slow-moving rivers that criss-cross the landscape. He managed to win a match, on a swollen River Parrett, but still laments the afternoon of another competition when a shoal of big bream had lumbered out of the main flow and were stacked up in a slack right below his peg. He hooked a few, but hook pulls and heavy water meant he landed nothing, and just one of those fish would have won him the money.
Despite the connection, I have spent little time on the Levels. I did enjoy a visit in the autumn to watch cranes and marsh harriers, but my fishing experiences are limited. I have long intended to explore the area though, and conversations with friends finally led to a solid plan being made.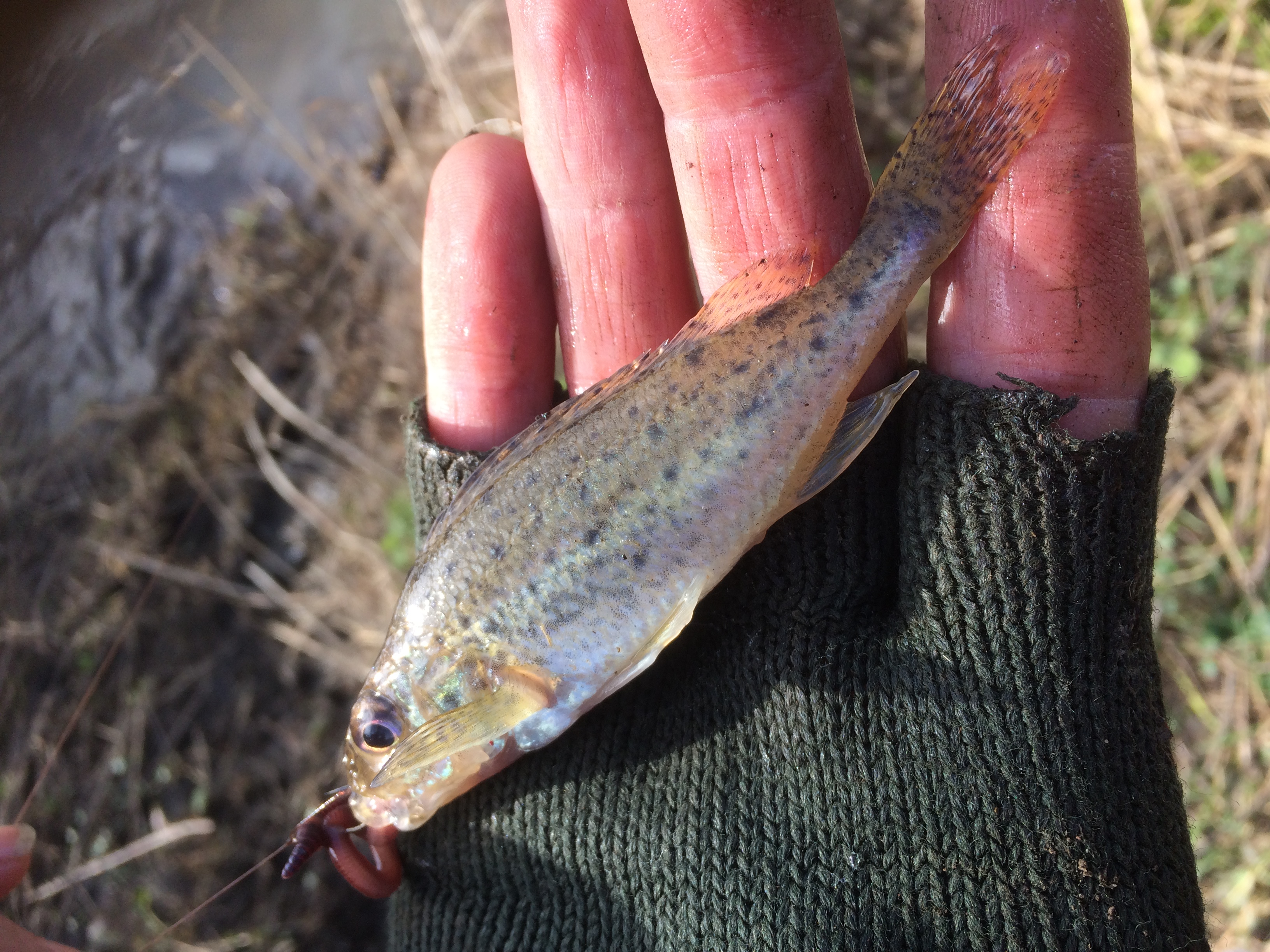 Skeff and his son Alistair had been finding some lovely perch along a couple of the rivers, while Matt had also made forays in the area. Chris and I arranged to meet all three on a Monday morning, the only downside being that my Dad wouldn't be joining us. He is recovering from an operation, and the biting wind wouldn't be too kind to him, but I promised to make a cast on his behalf.
Matt was already on the bank when I arrived and was fishing in a deep area of slack water that looked full of promise. The level was up after a lot of rain on Saturday, but dropping steadily and the colour, which could have been a hindrance, was also thinning. We sat our floats out on the edge of the crease and fed a steady stream of maggots in order to stir the smaller fish and in turn the perch. Sport was slow, but eventually our floats began dipping and the first (small) perch began to feed.
There seemed to be a lot more activity in the slack on the far bank, with a lot of fish dimpling the surface and an occasional splatter of fins as a pike or perch lunged. I couldn't resist it for long and worked my way around. The spot was tight, with overhanging branches and a steep, slippery bank. The water there was deeper too, over 8 feet, but after a few cack-handed moments I began to get a feel for the swim and catch a few fish. The best spot was a small area of slack water immediately below an obstruction in the current, and although it wasn't easy to work my bait into position, it went under whenever I did. Perch came steadily, but my landing net remained dry. Eventually I managed one of perhaps half a pound, but as Skeff, Ali and Chris arrived mid-morning, I left my somewhat precarious position and walked back to the other bank to say hello.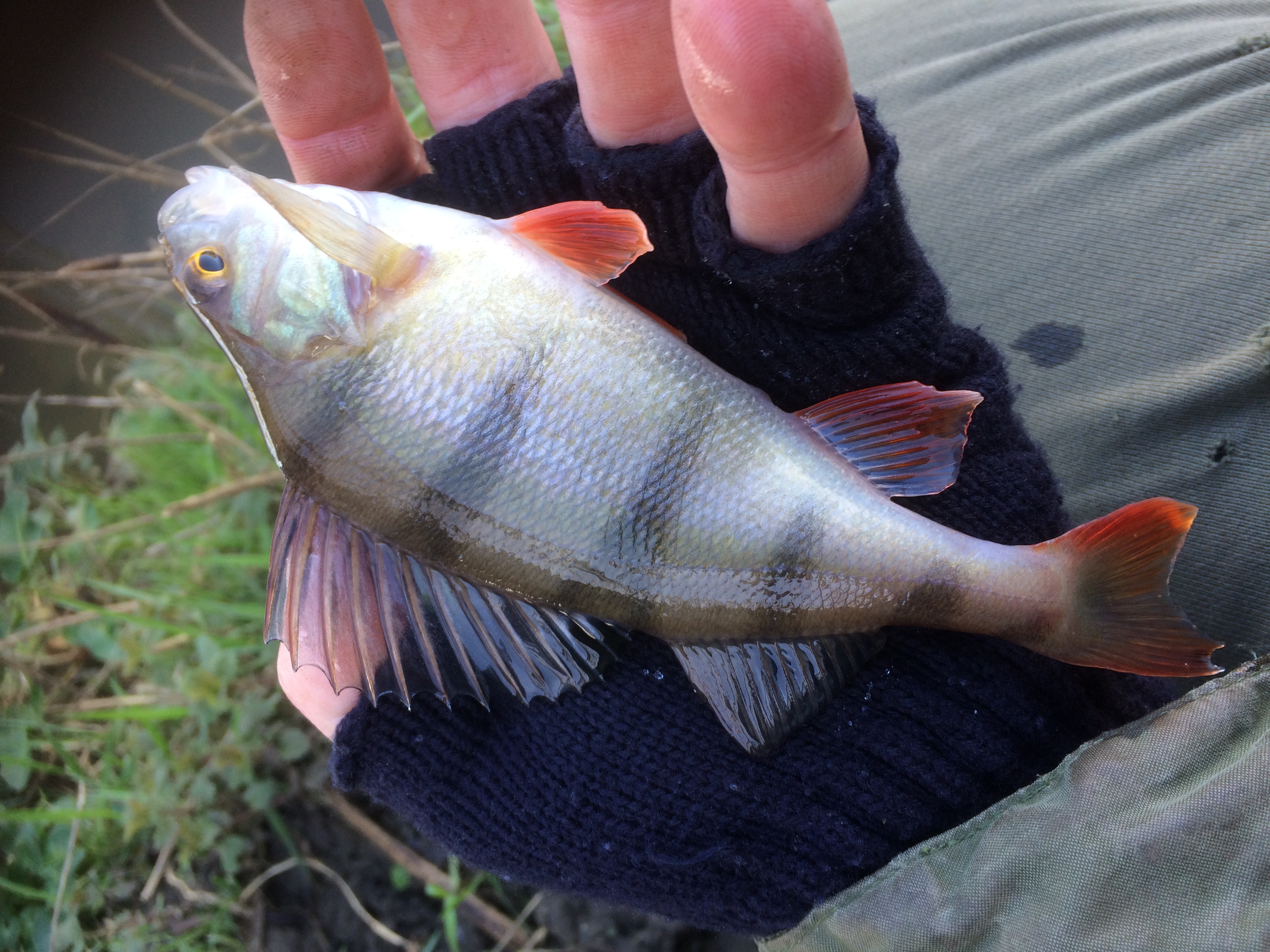 The kettle was soon on, Matt dug out a bag full of Eccles cakes and caramel shortbread, and the fishing took a decidedly unserious tone. Ali gave Chris and I some 'gentle' ribbing about the result of the last time we fished together (Alistair had properly thrashed us in a perch fishing match at Ashmead), a couple of pike interrupted the steady flow of smaller fish, and Chris caught the fish of the day in the form of a ruffe.
Hopes of big perch remained high but were ultimately unfounded, although Ali managed to return home with more lures than he came with. He found a heavy snag in midriver but managed to ease it to the bank. A solid limb of alder that was festooned in fishing tackle. One of the plastic lures looked barely used, and we took some time to cut all the tackle free (including a set of four mackerel feathers!) and dispose of it in a nearby bin.
The treats of the day, aside from the company and my rather lovely sense of shared nostalgia, came from the wildlife. A kingfisher outfished us all, while an otter was also busy. Lapwing whistled on the wind with lolling flashes of black and white and at mid-afternoon a peregrine pumped through. As the sun went down, a barn owl began to quarter and a water rail wailed.
We had a final cup of tea while Ali thawed his toes on the embers of the Kelly, before making our separate ways home.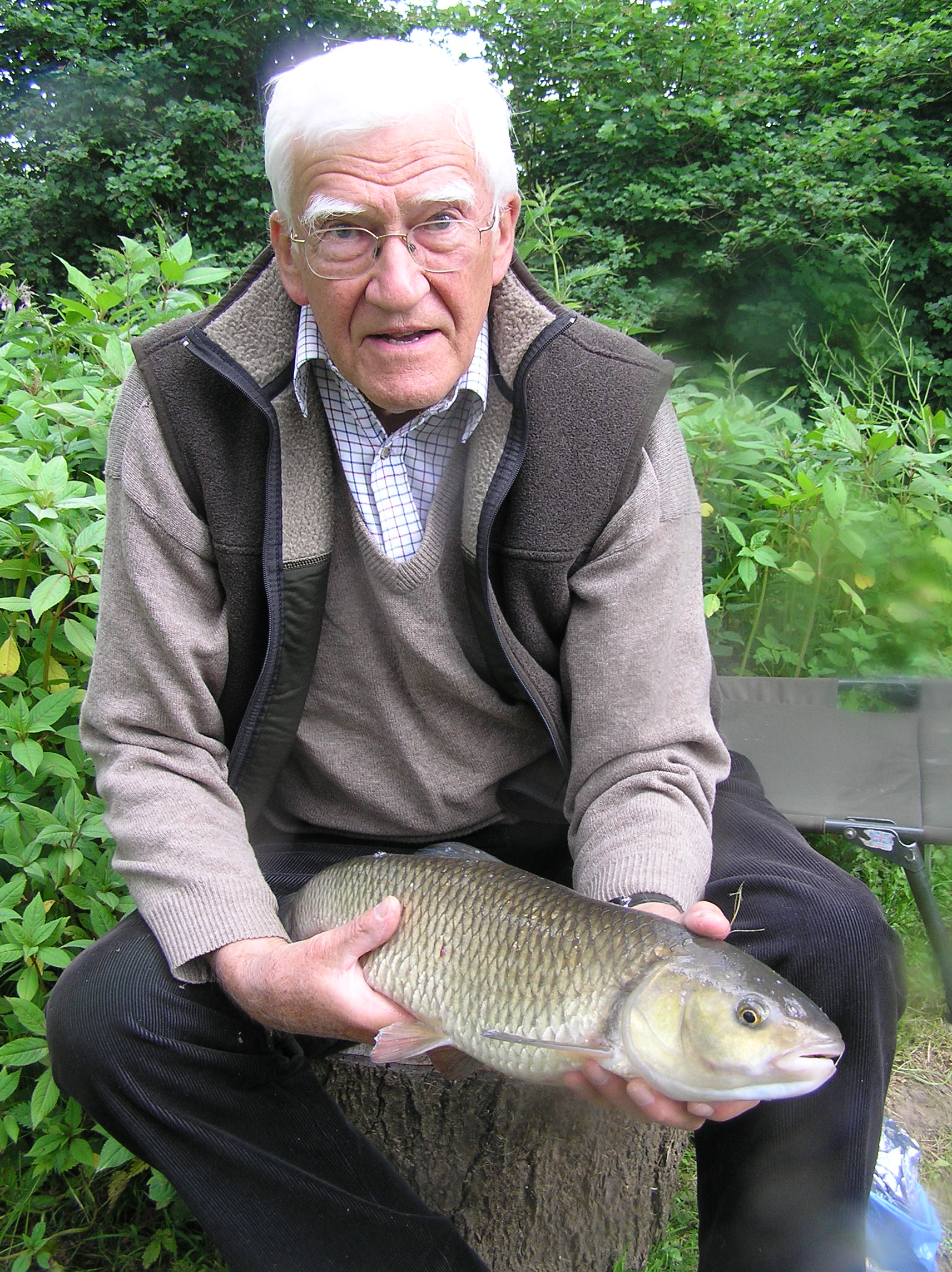 And the cast I made for my father was successful. It was a perch of perhaps three ounces, typical of the day and utterly unaware of the symbolic moment it gave me. Get well soon, Dad.