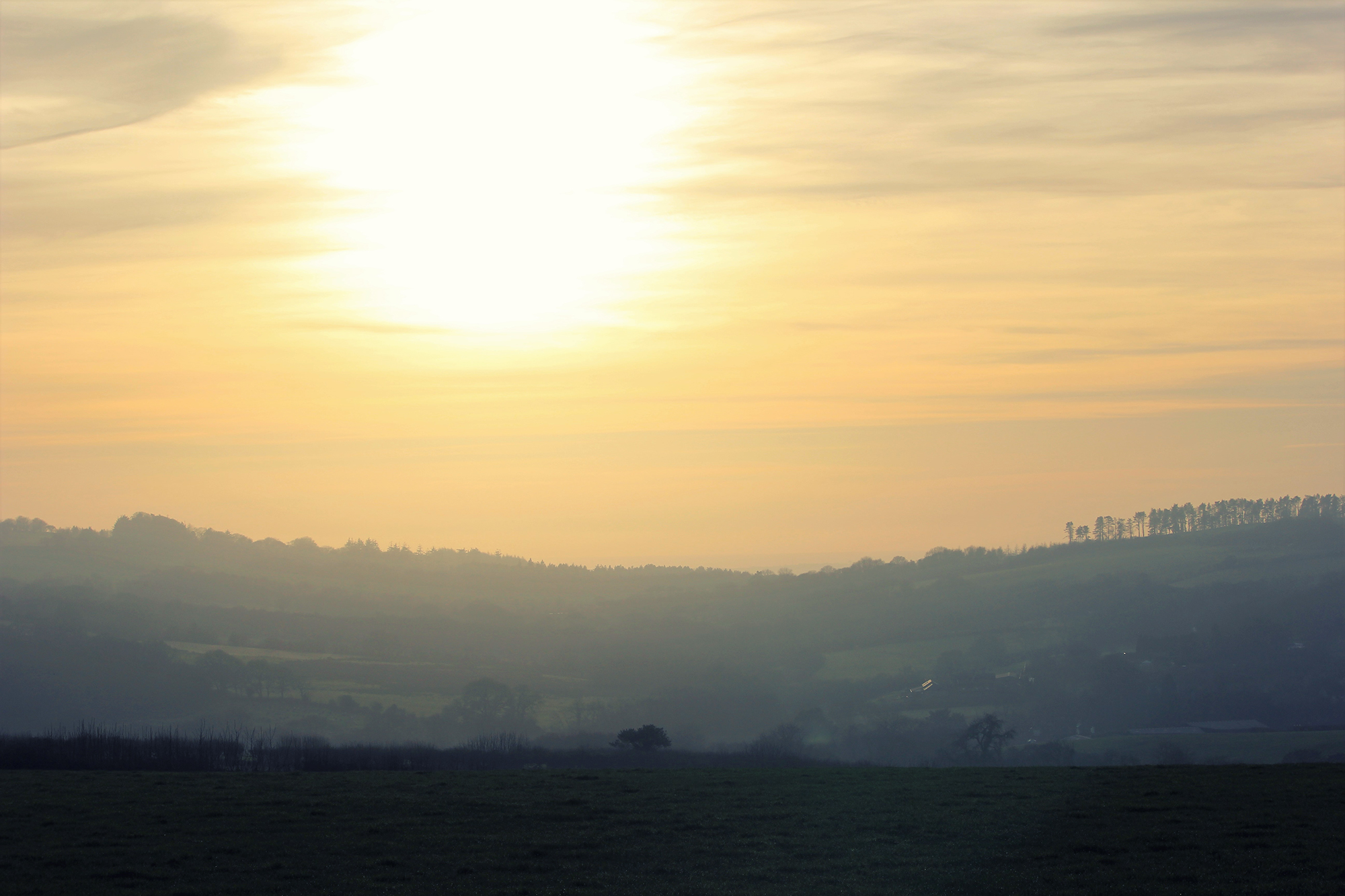 I took a stroll along the Cobb at Lyme Regis a couple of days before Christmas. The morning had been overcast, but as the sun began to lower so it sunk below cloud level and gave the seafront an unseasonal blast of warmth. I was soon in a T-shirt, and wishing I'd ditched my jeans in favour of a pair of shorts. The kiosks at the end of Marine Parade were busy, although most customers were ignoring the waft of chips in favour of ice cream.
It felt slightly surreal, and certainly unseasonal, but seemed to sum up the recent climate. Though we (in Dorset) missed out on the December snow that many had enjoyed, the temperature had plunged for much of the month, putting paid to my hopes of a big perch from the local lake. I gave it a go of course, and experienced my first blank day there this season.
A week on and I was back with Chris and my brother-in-law Ben. The lake had a curious colour – slightly milky, but with a blue tinge – but the water had warmed up a touch and I felt reasonably confident. I put Ben in the hotspot and expected a quick response, but after an hour the float hadn't moved. My own casts began inching their way closer to Ben's until we were all but fishing the same spot. With a tighter concentration of loose-feed and regular alternation of hookbait we hoped to maximise our chances, but still nothing stirred and as Chris arrived I made an unapologetic lunge for his Kelly Kettle. I needed tea.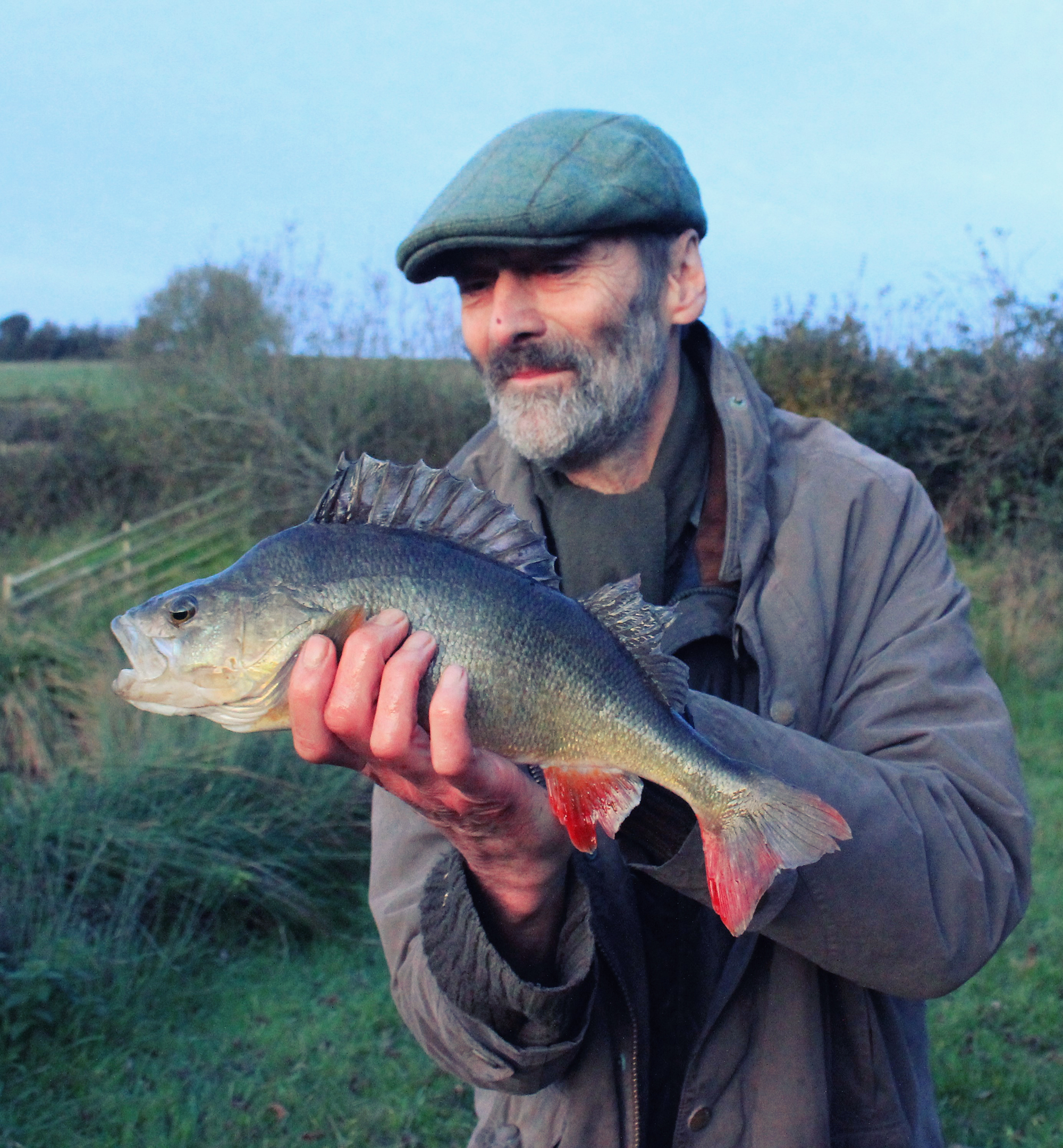 Refreshed, my float finally dipped and a chunky roach of over a pound came splashing in. Chris decided to try tighter into the margin, while Ben opted to move around to the other side of the lily pads. The kettle went back on for a second cup and as we drank it a raptor drifted over the hedge-line on the brow opposite. We had been watching the local buzzards and kestrel for much of the morning, but this bird was moving differently, with plenty of wing movement to keep it stable and a lightweight, owl-like demeanour.
We all shared the same thoughts as to what we were watching, and our hopes were confirmed as the bird dropped below the horizon and we saw the distinct grey of a male hen harrier. The day was made.
Chris celebrated the moment with the first perch of the day, and he soon added a second. Ben caught a pounder, and Chris began to see stripes on a regular basis. Meanwhile my float (alone in the hotspot) stayed motionless, and when it finally sunk my brief excitement was muted as a bream wallowed its way to the surface.
It was a lovely day, with a lot of laughter, but I endured my second perch blank in a row. I did lose one, but that was scant consolation considering Chris caught 10.
So short are the days in December that as the solstice and festive season approach, angling opportunities lessen. In the past, I have always enjoyed a day out around Christmas – especially on a river. The cold air and activity form an ideal antidote to the excesses of booze, food and family interaction. The closest I made it to water this Noel, however, was that walk at Lyme. I opted against the ice-cream, but did find myself fascinated by the rock pipits. They seemed to seep from every few feet of wall, and flitted between feet much like sparrows in a city park.
At the end of the Cobb, I turned and looked east past Golden Cap and the crumbling cliffs at West Bay, towards Chesil and the slightly hazy wedge of Portland. There, I took a few moments to reflect upon the year – or, at least, my angling year.
I still haven't caught a bass, and another twelve months have gone without me even casting for one. The mackerel didn't get much attention this year either, and I neglected both species while enjoying a tench-fest on a lake local to home. I had fished the lake before, but had not been aware of the tench potential and for 6 years I had spent my summers searching the county for decent fishing when it was there beneath my nose.
I didn't catch anything huge (aside from accidentally hooking my biggest ever carp), but did see more tench in a few months than I have for a decade. It being so local, I was able to pop over to the lake for an hour or two whenever the opportunity presented itself. And once I had a feel for place, I was able to optimise my time – often catching within minutes of arriving.
As autumn drew in, so my thoughts turned to another local lake where I hoped to find perch. This too has been fairly successful (despite the recent blanks) and I have caught plenty of fish up to 2lb 8oz. The pool is spring fed and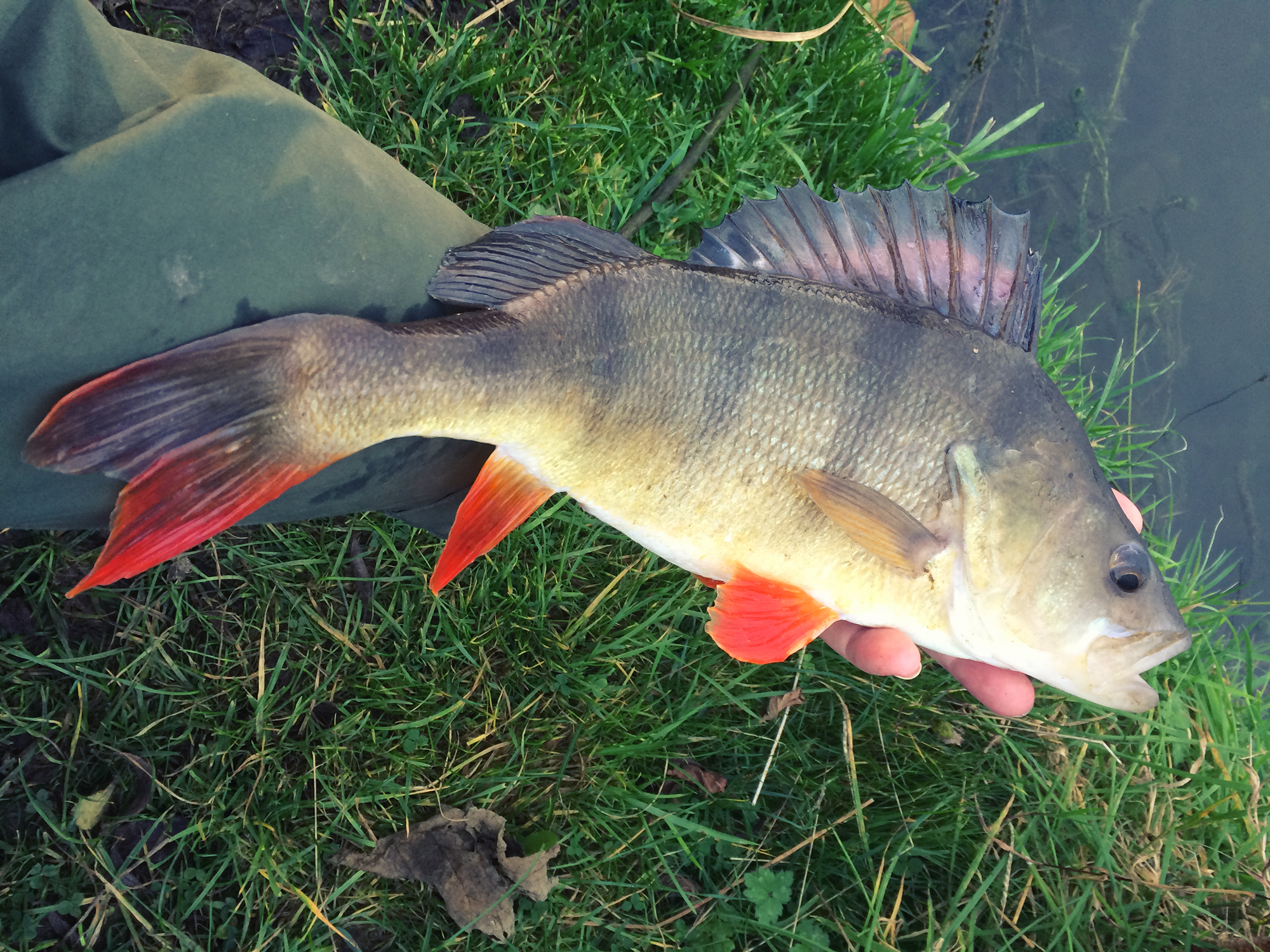 remarkably clear, meaning the perch are rich in colour. Nevertheless, I have still hankered after perch from running water and have squeezed in trips to three different rivers since September, with perch caught from two of them.
The next couple of months are my favourite part of the coarse season. As the days begin to lengthen, and the close season looms, so I love the slightly intense edge that comes with the fishing. Many of our fish are in their prime as winter cedes to spring, and a river is the most perfect place to experience the rebirth and regrowth of the natural world. I don't have any particular goals or targets, other than to enjoy my time on the bank. That said, a 3lb perch from the local lake wouldn't go amiss!
Happy New Year everyone.