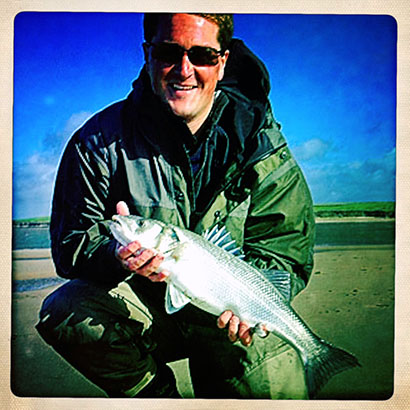 Anyone with Satellite Television will be aware of Henry Gilbey. He is the man behind Fishing on the Edge and Wild Fishing with Henry Gilbey, and Fishpool quite likes him.
Henry started fishing at the age of seven, when his grandmother taught him how to cast a fly for brown trout. He turned his hand to all disciplines of the art but found his calling in the Sea. Henry is happiest with the taste of saltwater in the air, and though he will occasionally still dabble for coarse and freshwater game fish, he is more likely to be found utilizing the skills learned in the hunt for sea fish.
Henry loves to fish the remote, wild, rugged marks where few other people cast, and his pioneering drive is infectious. His bubbling child-like enthusiasm when hooking an 'awesome crash-diving pollock' always brings a smile and at such moments even his dodgy ponytail (long since chopped) can be forgiven.
Henry writes extensively and along with a regular blog, he contributes to Angling Times, Sea Angler, Trout and Salmon and The Field. He is a campaigner, and lobbies hard for greater protection of his favourite species—the bass—though in recent times he has had a fight of his own against cancer, which, hopefully, he has now won.