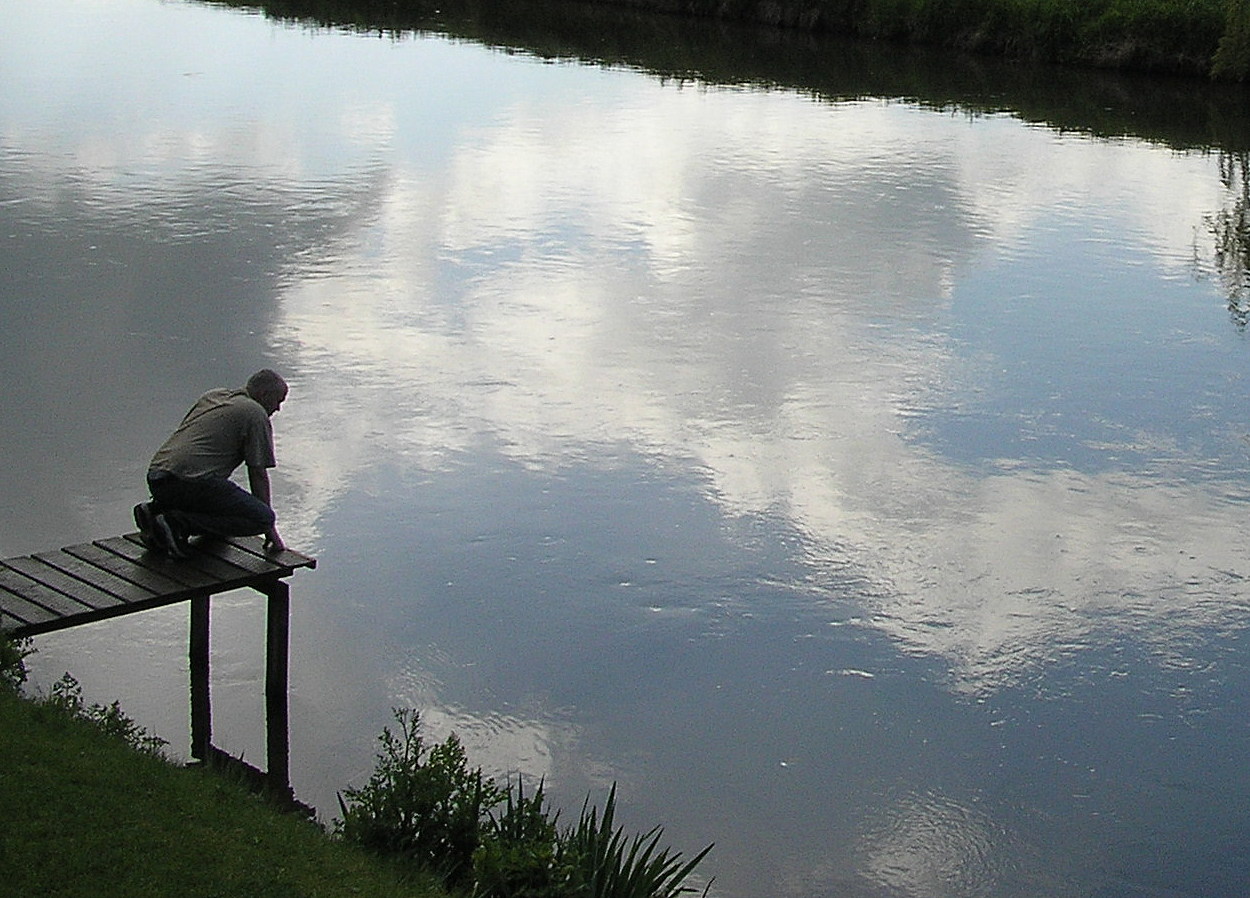 I spent a few hours yesterday wandering the heath and bog of Wareham Forest. I heard my first cuckoo of the year, found lizards basking and lost an hour listening to the lamenting song of the woodlark.
In the thick of the bog was a dark, peaty pond, reed-lined and slightly rank. A sedge warbler tchked and tchurred in the reeds while beneath its feet a water rail skulked. Further on a stream skipped off to the north, determined not to lose all of itself to the oily mire. There was a hint of a hatch here, and a small squadron of swallows hawked leisurely over the tops of the alders.
There was barely a moment during the afternoon when water was not within sight or sound, and though I pondered the life within it and on it, I didn't feel any compulsion to cast. And yet, two months ago, I couldn't cast enough.
There is an ever-intensifying sense of urgency as February draws to an end. Having wished away the dark days of winter, and seen the rivers regularly spill across the fields, the lengthening days and slight warmth to the sun found me stirred.
I love the back end of the coarse fishing season. The fish are bristling and often hungry, and there are more minutes to eek out as each day passes. My casts are normally at their most pinpoint (though I do seem more prone to gremlin attacks), and I can feel the rhythm of the water more sharply than those rusty, early season days.
But February continues to confound us. Even in a leap year the shortest month is too eager to finish and March looms like a visit to the dentist. Suddenly, there's only a fortnight left, and I haven't caught a perch worth weighing all winter. It didn't matter before, but with winter warming into spring I needed at least one two pounder. And then comes the reality of work commitments and inappropriately placed birthdays. Self-employment is far more restrictive than the days of PAYE. I can take a day off—and make the hours up at the weekend—but I can't really justify the time let alone the money. Instead, I squeezed in a couple of afternoons and a full day on the 14th and went to bed that evening with a head full of fins even though a 2lb perch had eluded me.
As I began to snooze my mind was almost overwhelmed by water. I promised myself that this would be the spring when I would rise a trout on the dry-fly from the River Asker—and I wouldn't wait for word of mackerel in the channel, I'd be among the first to find them.
But as I woke on the morning of the 15th, my thoughts had dried with the early spring sun. I had no need to fish and, despite my fervour of the previous night, had no urge to either. I got up early—an hour sooner than I'd managed the day before when the river was calling—and I snuck off to the Common before breakfast.
The skylarks were up and vocal as I reached the top of the hill, and by the time I was out of the car I'd caught two snatches of yellowhammer. There were no chiffchaffs chiffchaffing yet—or willow warblers—and the swallows and martins would still be a fortnight away, but this was undeniably early spring. Celandines dotted the verges and the green leaves of ramsons were already pushing skyward.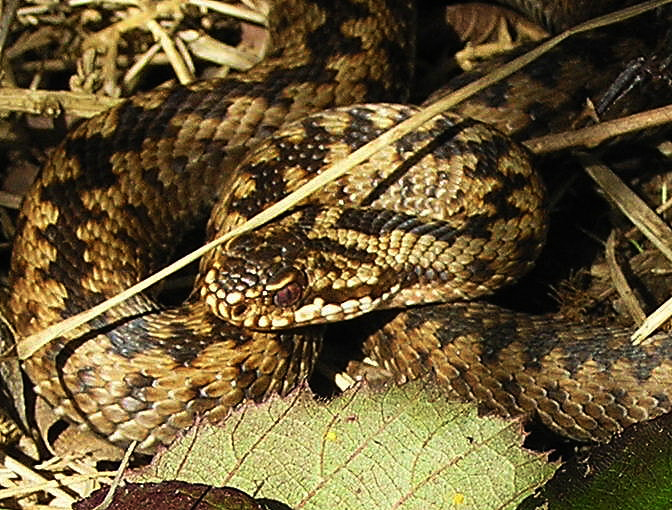 I was confident I would see one adder at least. I first found him a few days before the end of January, and whenever I was passing, and had a few moments to pop in, he was coiled in the very same spot. A handsome, mature male, and a snake who, if undisturbed, seemed to love the fresh air, whatever the weather. I'd even found him in a steady sleety drizzle when the thermometer in the car was registering just four degrees, so it was really no surprise to find him this morning. He was dozy, but still alert, and lifted his head a fraction to taste the air as I neared. I left him be, knowing he wouldn't hang around if I stayed. Beyond the hazel coppice, on a south-facing slope, was a female who seemed less fearful. Her blood was still running icy cold, and she relied entirely on her camouflage and my indifference as I knelt beside her. I recognised her immediately. A snake I'd seen for three or four years now. This was the third consecutive winter that she had been forced to change her place of hibernation. Over-zealous land management had nudged her around though at least it had not yet proved the end of her.
And so home for a cup of tea and a bowl of porridge, enjoyed alongside the excitement of a new Season. I might yet cast a fly—especially if I spot a mayfly or two—but for the rest of March and most of April, I have been happy not to cast. There simply hasn't been time.