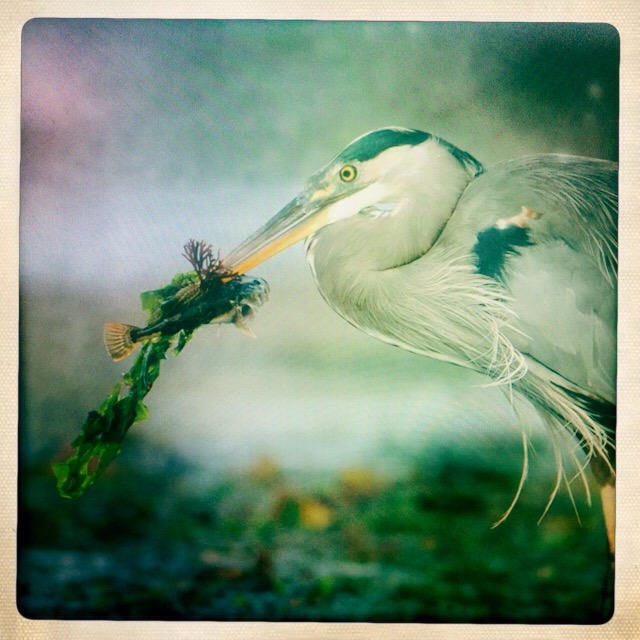 Not sure to do with that heron in your swim? Perhaps May Byron's 100 year old recipe for Heron Pudding could be the answer.
The bird should be picked and flayed before slices of meat are taken, placed into a crust (such as one would use for steak and kidney), and then boiled for 'many' hours.
The key apparently is in the bones which must be drained of their nasty, fish-smelling fluid before any meat is tainted. This juice should be kept, however, as it can be used to treat cuts and scrapes.
Perhaps the heron is best left be.
Courtesy of www.foodsofengland.co.uk