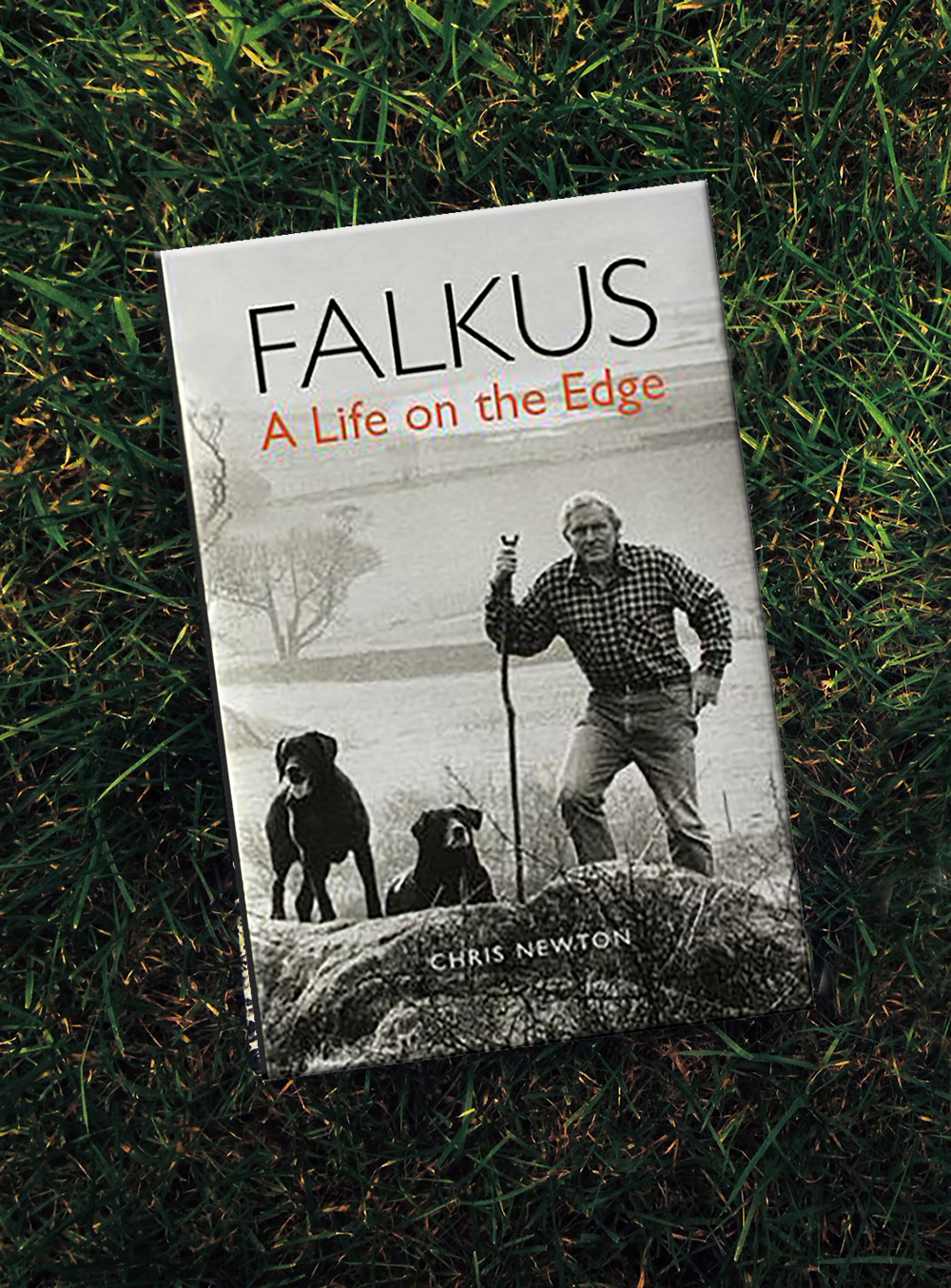 (Medlar Press, 2007)
One overcast day in April 1996, a flock of migrating greylags appeared from the Esk estuary and momentarily circled high above a congregation of people, returning back down the valley with a familiar 'hink, honk' cry. The group below gathered around a freshly laid sandstone slab which read 'Hugh Falkus 30/3/96', engraved with a penknife by his lifelong friend Bill Arnold. They drank champagne (requested by Falkus in his will) and retold the wild stories that Falkus had become celebrated for.
Newton tells the extraordinary story about a man whose life is a true epic, growing up along the Essex marshes between the wars, flying Spitfires in WWII, spending five years as a POW in the  notorious Stalag camps.
On his return to England in 1945 Falkus struggled to adjust, leaving his wife Doris and two children to pursue an acting career in London. There he met his second wife Diana, before a bizarre and shocking accident at sea left her and three other friends dead. Falkus took sanctuary in the Esk valley and a quieter existence in pursuit of sea trout and salmon. There he wrote his two most revered books Sea Trout Fishing: A Guide to Success, and Salmon Fishing: A Practical Guide.
Newton brings to the surface the battle Falkus fought with depression. He was not an easy man, haunted by past tragic events, disappointed by his own achievements, in possession of a temper. In contrast he was highly entertaining, passionate and charming, often reconciling a fallen friendship with an invitation to Cragg Cottage for a few days fishing and some late night conversations fuelled by whisky.
A Life on the Edge uses letters written by Falkus and his friends to expose the light and darkness of his life. It is the darker moments that unveil his most poetic written words, most evident in his final years, as his own mortality takes on a Gothic reality, delivering a fascinating and gripping finale to this haunting book.
Review by Nick Fallowfield-Cooper, Dec 2014