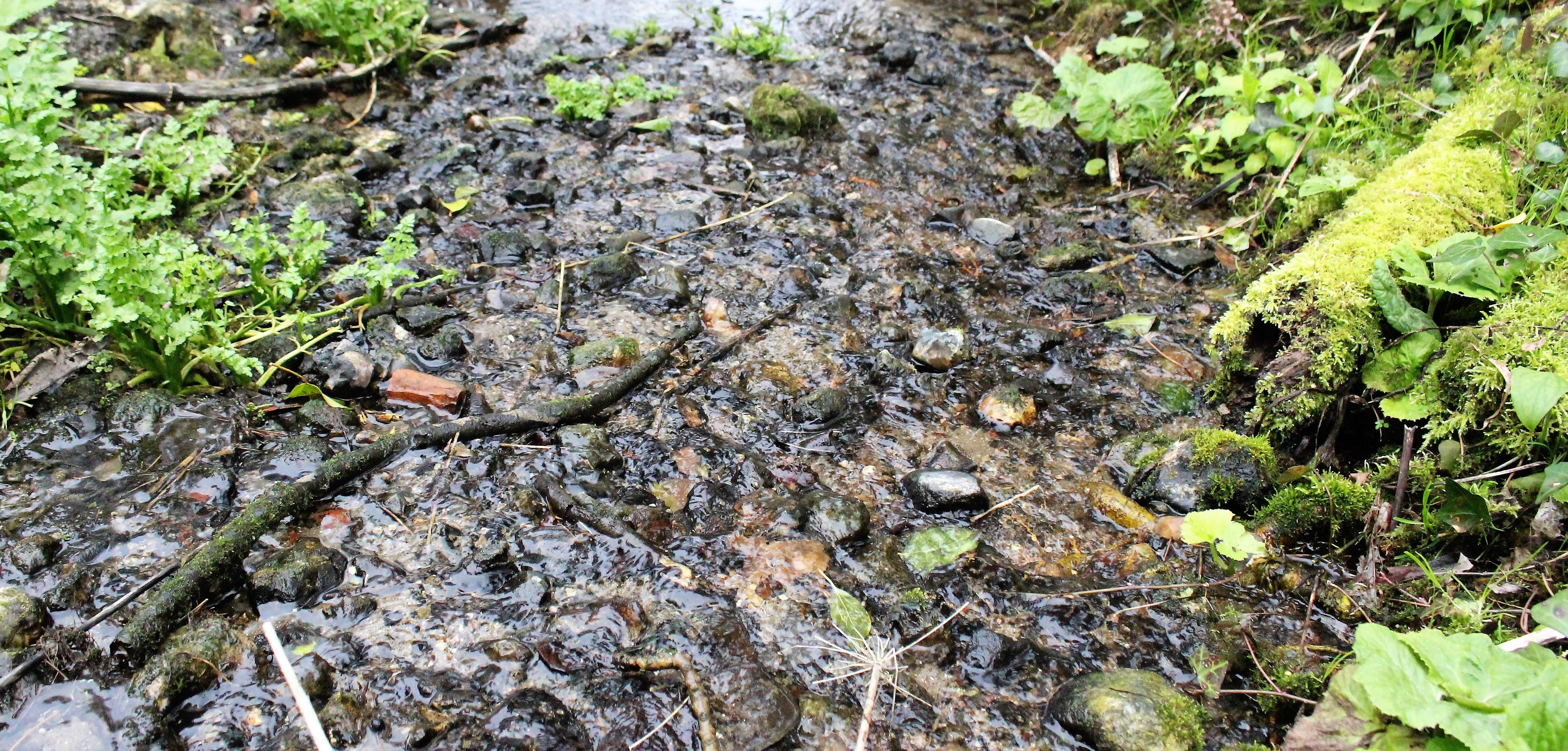 I dug out the lawnmower at the weekend, lifted the blade as high as it would go, and lurched it around the garden. After an hour of hacking, there was a vague improvement, but the mower wasn't happy and the cuttings were clinging to the mechanism like limpets on a rock.
The problem came not from the sky, but the groundwater that soaked the soil. Since Christmas, it seems as though the rain has only been broken by great dumps of snow, and even here, where a porous seam of chalk cuts through the clay, there has been nowhere for it all to go.
It cuts quite a contrast with last Spring, when river levels were at record lows and leats and carriers were being swallowed underground. Such are the extremes of our ever-changing climate that twelve months on springs and streams are popping up in places that have been dry for decades. The fields are saturated, farmers are running out of hay and straw, and having stood proudly since the 16th Century, Wool Bridge has begun to crumble into the Frome.
I didn't realise it at the time, but my river season finished back in February. The Stour was fining down but became roused by the rain before it fully settled and has been angry ever since. For the first time in years, the venue for the final day of the season (normally a social affair) would have to be still water. That turned out to be rather serendipitous.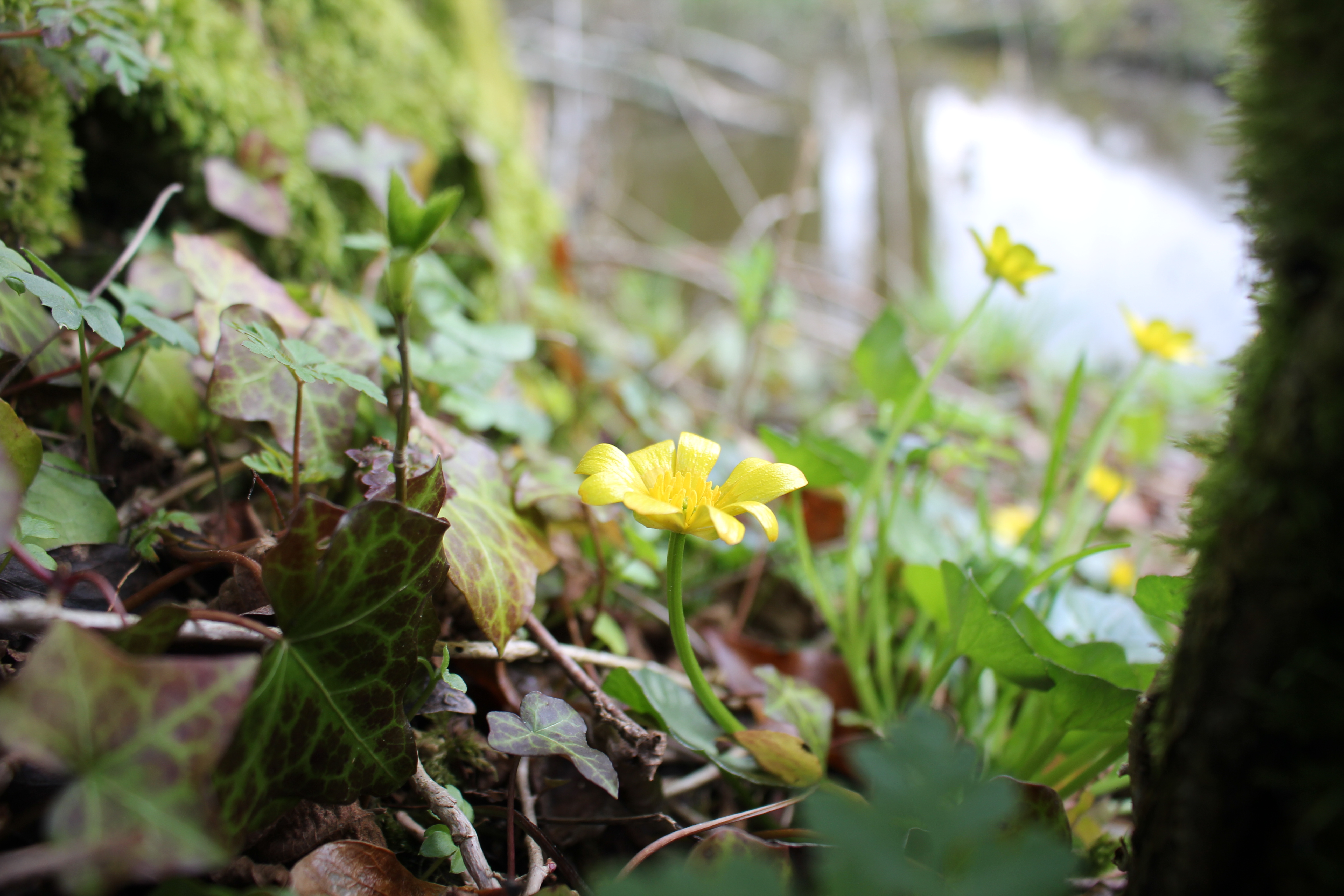 Chris and I had followed up a rumour at the beginning of the month and saw enough to give the stories some substance. We returned with Matt and he and Chris soon created tales for themselves to tell. I had written a few words of my own, but felt greedy for a final twist and was more than happy to squeeze in one last visit on closing day.
The pond we had been fishing was a small day ticket water, and one that we worried might be a bit too close to the beaten track. Pressure didn't seem to be much of an issue though, particularly in the cold of winter, and more often than not we were the only people fishing.
It is a well established little pool, with plenty of marginal tree growth and varying depths. The stock is rather typical though, with a heavy emphasis on carp and a mass of small roach and rudd. These had no doubt provided ample food for the perch, which allegedly grew to over 4lbs and were the reason why we were there.
I had arranged to meet Les there at mid-morning, with Chris, Merv, Garry and Steve (who was convinced that the choice of location was a wind-up) all due around lunchtime. A night of sleepless anticipation saw me wide awake before dawn and I was casting a line soon after 0700, buoyed by optimism that soon proved false.
The kettle was on a rolling boil by the time Les arrived, as I tried to temper my frustration and tiredness with tea. I thought that a big bait (a large, unpeeled prawn) might deter the hordes of ravenous rudd, but the float danced before it could settle and even a size 6 proved too small a deterrent.
A catch up with Les delivered a welcome lift though, particularly as his wife, Cheryl, had made a spectacular fruit cake that was stowed in his creel. The chatter continued as the others arrived on the bank, but with the location not quite matching up to the celandine-clad banks of the Stour in terms of beauty, there seemed an extra incentive to actually fish.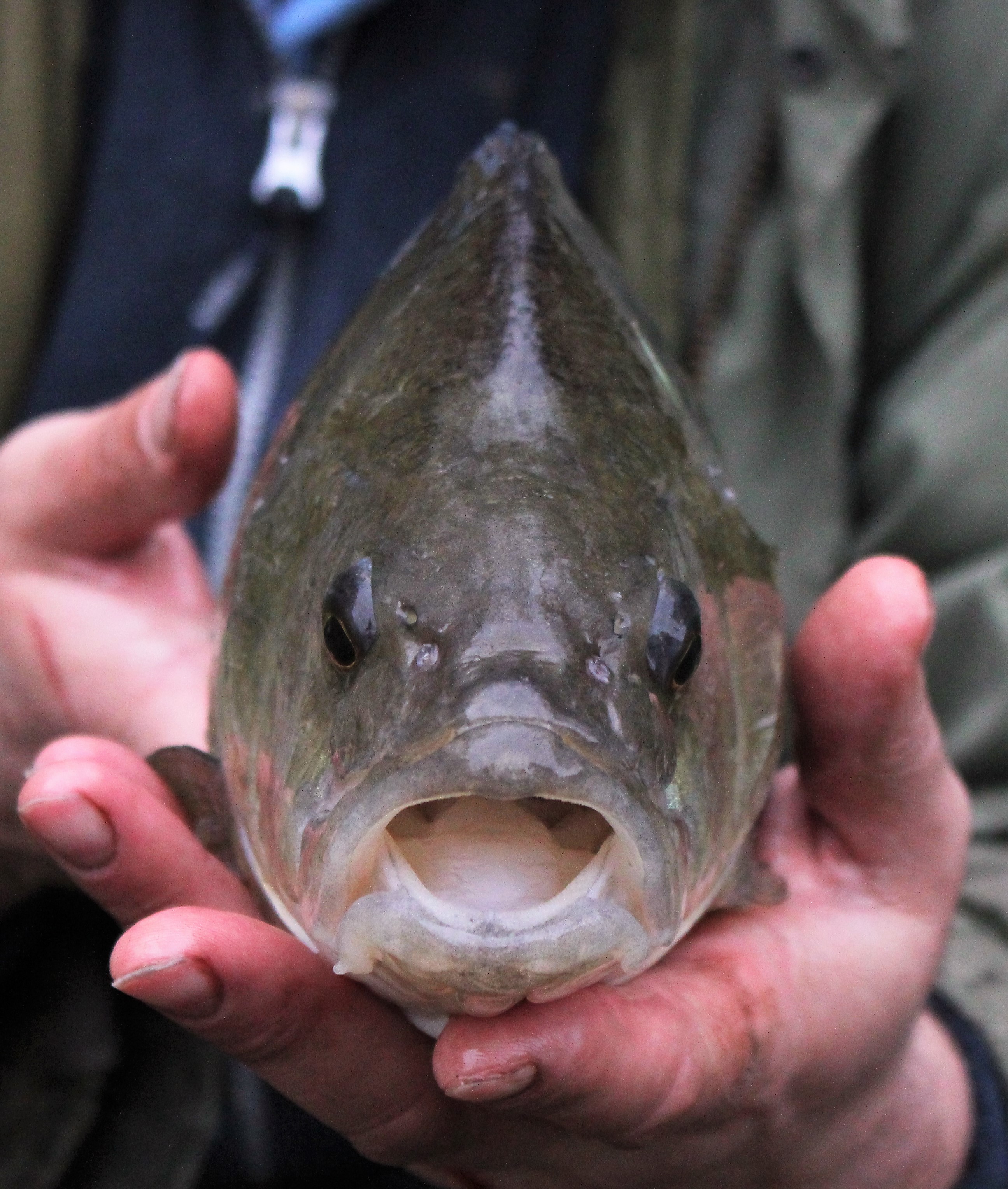 I opted to keep mobile and work my way around the pool lowering a bait into any likely looking spots. I would avoid loose feeding, unless a swim looked especially good, and rely on a large, single bait landing on the nose of a perch. I didn't wait long in any one place, but found myself increasingly drawn to the top corner where a thick wedge of pondweed marked a shelf between a tangle of willow roots and a deep hole. Garry was making his way in a similar direction, so I decided to head him off and drop a bait in before he got there. I'm glad I did.
Sometimes, as you sit beside water, there is one very specific spot that seems to draw your attention. It might not tick every Crabtree box, but while learned watercraft has perhaps chosen a particular swim, a deeper sense tells you exactly where to put a bait.
I had not had that feeling all day, but a small square of water beneath my own bank suddenly looked irresistible. I lowered the bait and within moments the float donked sharply and then sunk away. I knew it was a perch before I struck.
At this point, I would love to relay words of a drama-packed adrenaline-fuelled battle, but instead time seemed to slow slightly, and my heart-rate followed suit. I normally play fish with a panicked edge, but I felt calm and untroubled, even as a great belly rolled a foot or so beneath the surface.
I knew it was a fish of around 3lb and probably my biggest stillwater perch, but it wasn't until Les' eyes bulged as I carried my prize back to where he sat (and my unhooking mat lay) that I considered that this might just be the largest perch I'd caught anywhere.
The flanks were deep olive, fading slightly before meeting the butter edged white of the belly. The stripes were defined, and though not as sharp as a chalk stream fish, certainly as prominent as a Stour perch. The frame was not huge, but this was a fish in top condition and it filled every inch of its form. I've caught longer perch (I forgot to measure this one) but never one so solid, and the scales told me it weighed 3lb 14oz – the final fish of my season, and one of the finest of any season.