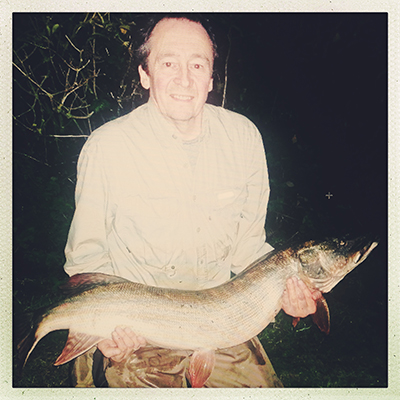 Among the slightly less irritating Car Insurance commercials on television, is a series featuring Paul Whitehouse – and in a couple of them we see his character fishing. Whitehouse is a very good actor (though under-rated as many comedy actors are) but even so it is pretty obvious that he is used to wielding a fishing rod.
He is, in fact, something of a fishing fanatic with a particular love of salmon. He travels extensively to cast, and has made trips as far afield as the Kola Peninsula in Arctic Russia in order to find fish.
Closer to home he loves the Scottish Dee and the chalkstreams of Hampshire, but Whitehouse also enjoys a spot of saltwater fishing, having fished in the Seychelles, Cuba and Costa Rica.
While filming sketches for The Fastshow in Iceland, Whitehouse managed to sneak a rod into his luggage and cast in the rivers around Reykjavik, while regular viewers of the programme might remember Archie, the angling irritant who pronounced every profession as 'the hardest game in the world.'
Last winter, Whitehouse proved his all round angling ability with the capture