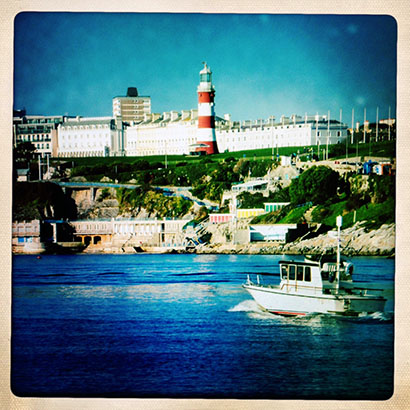 A city steeped in naval history, more than a quarter of a million people live in and around Plymouth. Situated between the mouths of the rivers Plym and Tamar, Plymouth has an enduring association with the Sea. This is from where the Pilgrim Fathers set sail for America in 1620, where many global trade links were first formed and where Devonport, Europe's largest Naval Base, is situated.
Most visitors to Plymouth will make their way to the seafront and the Hoe – a place where, if legend is to be believed, Sir Francis Drake played bowls while waiting to engage the Spanish Armada.
Today, many people come clutching fishing rods. This is a popular area for sea-angling, and with good reason. Marks like the Lion's Den and Mount Batten are renowned and the variety of fishing is extraordinary. Those fond of LRF (Light Rock Fishing) can fill their boots with a wealth of mini species in the rocky edges. Further off-shore swim bass, mackerel and bream in the summer and cod and whiting in winter. Float anglers can target pollock and wrasse while anyone fancying a serious tug-of-war can tackle the conger eels which have been caught to over 40 pounds.