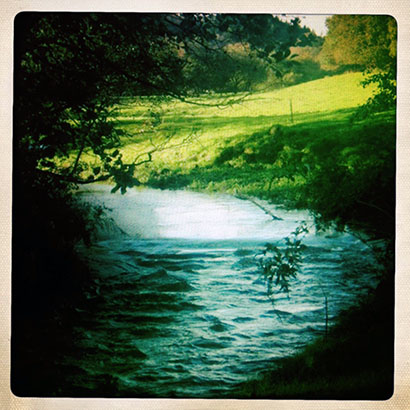 The rivers of Cornwall have long had an association with the Atlantic salmon. Spate rivers such as the Taw, Torridge and Camel have drawn anglers from all over the country, and despite the decline on salmon numbers, produce good fish every season.
In south-east Cornwall another salmon river flows unnoticed by many. The Tiddy is quite a modest stream in length and is the main tributary of the larger Lynher. Together they form part of the river of St Germans which, together with the Tamar, creates a large area of creeks and estuarine marsh that are a vital habitat for birds, invertebrates and fish. There are good numbers of mullet, flounder and bass in these brackish waters, along with salmon, sea trout and slob trout.
Though wide, slow and winding in its lower reaches, the Tiddy is pacy and oxygen-rich higher in its course, and supports a breeding population of salmon and sea trout. The river is one of many that was part of the Cornwall Rivers Project and is a familiar sight to those visiting the Estate or Literary Festival at Port Eliot.