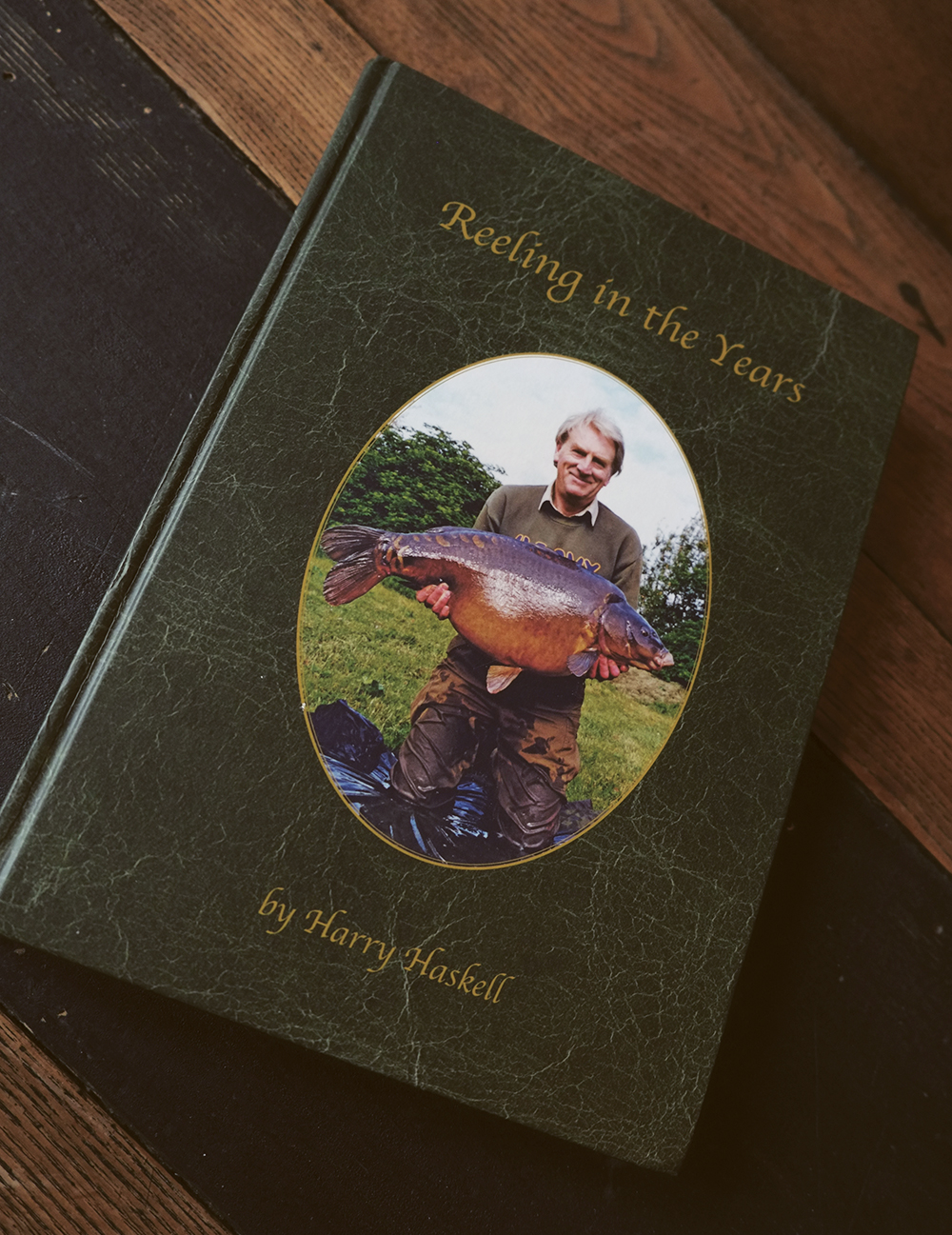 (Freebird Publishing, 2013)
The name Harry Haskell has always been familiar to me, his magazine articles from the 80s embedded into my psyche. Perhaps he was not as well known as some anglers, but he was certainly influential. This autobiography came to my attention after hearing the sad news that Haskell had passed away in October 2016. Hearing from those who knew him, I discovered that he fished the Sussex Ouse and was very much a Sussex born-and-bred angler, just like myself. But it was only when I started to read this book that I realised we fished many of the same waters leased by the Haywards Heath and District Angling Society, and a certain sense of symmetry revealed itself.
Born in 1942, Haskell writes about his life from the very beginning; his post-war childhood one of liberty yet fraught with danger. We follow Haskell as he explores the surrounding countryside and discovers angling at an early age. He writes with the warmth of a simpler, slower paced time but without sentiment, and captures a golden period of growing up in the 1950s and '60s. The angling bug takes a grip and he inventively begins to unravel the mystery of carp fishing in the hammer and furnace ponds of mid-Sussex with guidance from the practical writings of Richard Walker, F J Taylor, Mr. Crabtree and the passionate words of BB.
In 1968, Haskell forms the Sussex Specimen Hunters Group, and along with like-minded anglers he pushes new ideas and techniques to tackle "hard" waters. Thus the modern specimen hunter is born. Angling would never look back and Haskell should be remembered as being at the forefront of this movement. He also travels further afield in pursuit of large roach, pike, chub, and barbel. This book reveals a talented all-rounder, supported by decades of quality photographs.
By the 1980s Haskell was writing regularly for the angling press, especially about carp. He documents the changing attitudes to carp fishing and fishing in general, and there is a balance in his writing, split between the thinking angler and the countryman. In 1990, after 38 years of carp fishing, he finally makes his pilgrimage to Redmire Pool where he teams up with the legendary Pete Watts and his three pink carp rods. His sense of humour—in this chapter especially—is keenly noted with a wry smile.
In his latter years, Haskell is very much at the forefront of tackle development. Always the problem solver, he develops many products that are still used today, especially by the carp angler. But for me, the essence of this book is the warmth and passion in his words on water. He writes: "I'm pleased the sweet, musty, decaying smell typical of Sussex waters, yet absent on large gravel pits, is still around. The air is humming with clouds of gnats and the like; it all reeked of carp to me." I thankfully know exactly what he means.
Review by Nick Fallowfield-Cooper