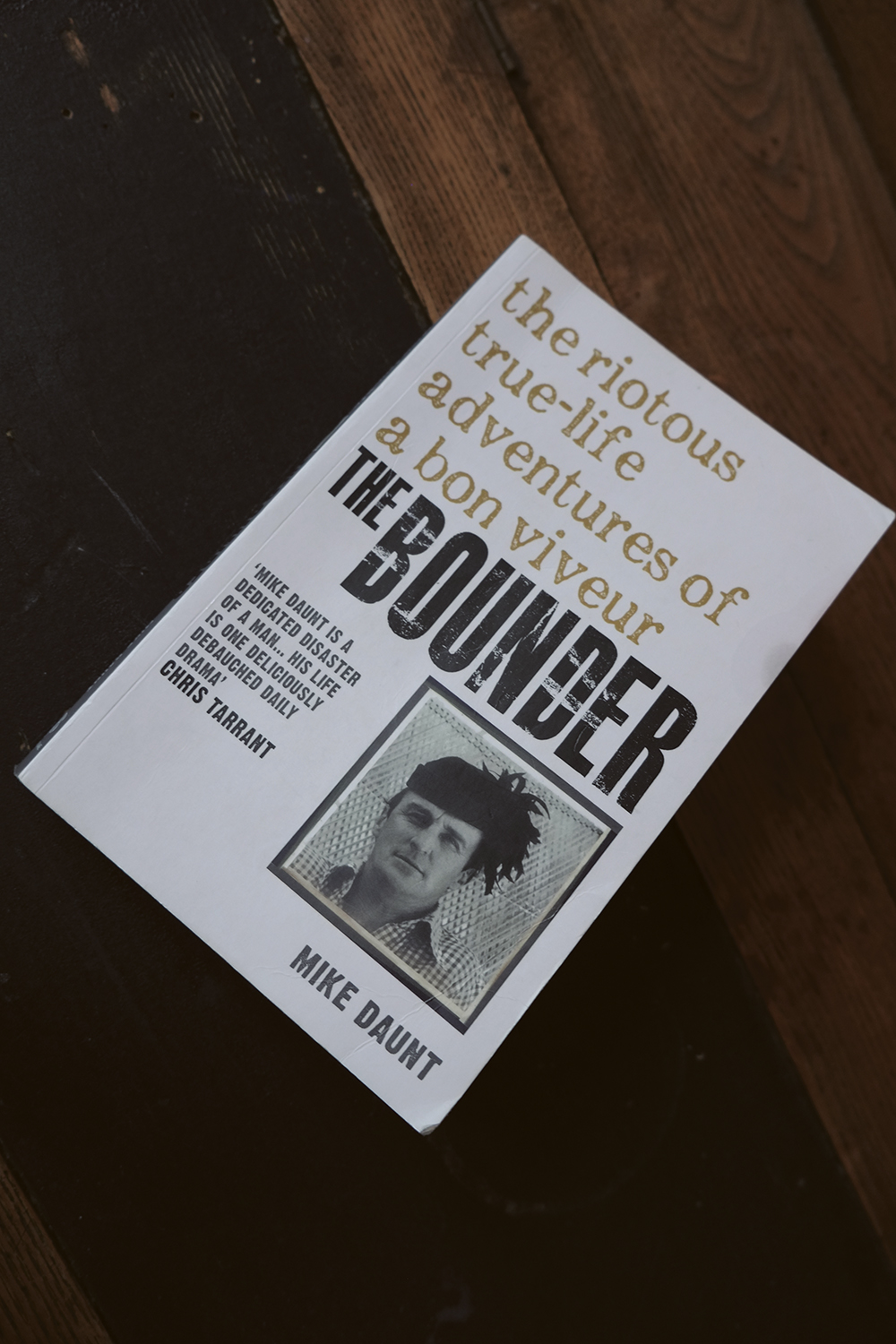 I have never met Mike Daunt, but I would like to. He sounds like a lot of fun. He is the owner of the Hugh Falkus School of Spey Casting, having been bequeathed it by the great man himself, and if I know one thing of Falkus, it is that he didn't take to just anybody.
My head was turned by the foreword by Chris Tarrant, one of a host of the rich and famous tutored by the author in the dark arts of fly casting: "Michael Daunt is the most annoying, most foul-mouthed man I have ever met… appallingly coarse, often pigheaded and plain stupid, deeply sensitive and highly intelligent." How could I ignore this book? The first chapter, The Actress, doesn't disappoint, quickly placing sex as a central character in this riotous romp.
Daunt's life flows over one set of rapids after another, cascading with crystal clear memories that make the eyes widen, before the current washes the reader along, hits a boulder and off down a side stream you go: bouncing from champagne swilling in London to lion-watching in Africa; visiting headhunters in Borneo or guarding Rudolf Hess at Spandau; struggling with Dirk Bogarde and drinking with Lee Marvin and Richard Burton (separately, thank heavens); running a successful fish-selling business entirely built on the sex appeal of his delivery boys; while somehow fitting in three marriages and four adored children.
Daunt's parents were sadly ill-matched—she a bohemian, he a stiff, unloving jet fighter test pilot—but their inevitable split did not diminish the fire in his eyes and helped him find fishing at the heart of his childhood, and there it would remain, despite boarding school and the army doing its best to purge his sense of mischief. I get the feeling that no amount of rules would coerce this man to fully conform, because where would be the fun in that?
Throughout all of this, the man who famously "never worked a day in his life" (he couldn't call it work because he was having so much fun) retains a deep love for his mother, the English language and the natural world that would make him the genuine flawed character we so love in literature; somewhere between the likeable rogue and the man who gets the girl through sheer force of personality.
Daunt is a glass half-full person, evidently with a sparkle in his eye and an indomitable spirit that keeps him careering from one party to another. He is just one of those people whose lives seem more interesting, but key is the ability to seize the moment for himself, and central to this is the escape to the water, the bar or to a lady's bed.
This book is a reminder that life is there to be lived, and like the rivers he fishes, you either wade in a enjoy the ride, or sit on the bank and watch your life flow by.
Review by Garrett Fallon