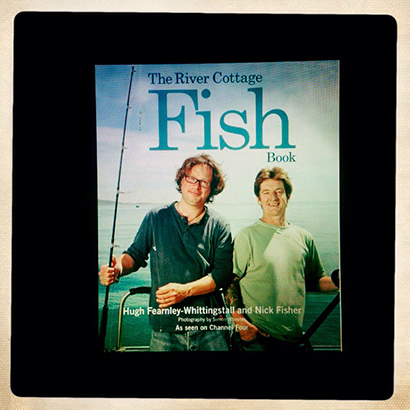 Ahhhh – 1998… Beckham's red card – that goal by Michael Owen – B*Witched and Boyzone dominating the singles charts….and some floppy haired bloke moved to a cottage beside a river.
Hugh Fearnley-Whittingstall tends to divide opinion, but his efforts to publicise sustainable fishing should be applauded. His 'move' to River Cottage, a small-holding on an estate in West Dorset, made for great television. He lived the Good Life, while showing off the beauty of the Brit valley and his abilities as a chef. And sometimes, he would go fishing.
Though his angling exploits were inevitably made with the frying pan in mind, Fearnley-Whittingstall certainly seems to enjoy the odd cast. Often enlisting the help of Nick Fisher, Hugh has fished for mackerel, pollock, bass, sea trout and pike. He also targeted grass carp on a neighbouring estate and snared a beauty on sugar puffs. The fish was purged in freshwater (in a tin bath beside the river Brit) for a day or two before being baked – and was, if we believe the expressions on the diners' faces, rather tasty.