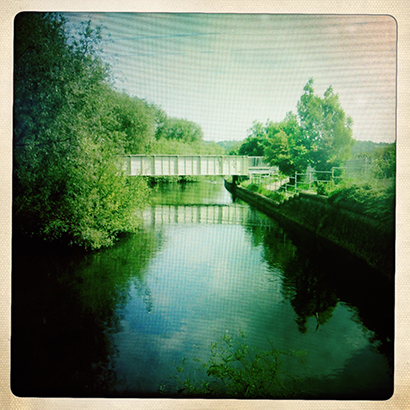 Rising on the edge of the Chiltern Hills, not far from Luton, is one of the most famous angling rivers in the world. Many anglers have set foot on the banks of the Lea, many inspired, in part at least, by the writings of Izaak Walton – who cast here himself back in the 17th Century.
The lower reaches of the Lea have changed greatly since Walton's time. For many miles it flows through the ever changing cityscape of Greater London, and here it has been squeezed and straightened, deepened and diverted for industry, housing and Olympic Games.
The Lea has long been shaped by Man's hand though. Even upstream, where Walton was chasing the fearful chub, the New River was built (and opened in 1613) to bring fresh water to the Capital.
Today, there remains much for the angler. Brown trout still swim in the upper reaches, while the barbel (endemic to the river) grow to a size that would have left old Izaak lost for words. There are massive perch and big pike though perhaps most treasured of all are the chub. They remain as wary and unpredictable as the fish that Walton would have chased, and grow to record-breaking proportions.