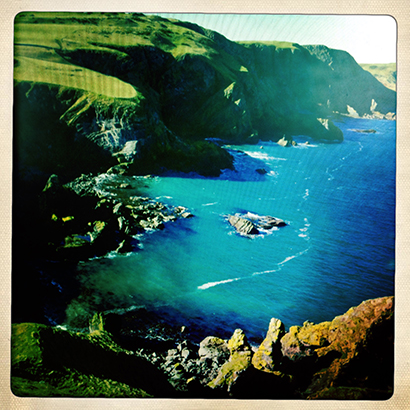 In the south-east corner of Scotland, some fifteen miles north of Berwick upon Tweed, is the rocky promontory of St Abb's Head. Located beside the village from where it takes its name, this is a spot revered for its beauty, wildlife and fishing.
The Head itself is a National Nature Reserve – designated in part to protect the seabird colony that nests on the cliffs and stacks that overhang the North Sea. Kittiwakes, a species in major decline nationally, are particularly prominent, along with guillemot, razorbill, shag and puffins. The main food source for many of these birds is the sand eel, a species that is also hunted beneath the water.
The rough ground off St Abbs Head is thick with fish. This is a prime spot for coalfish and pollock, both of which can be caught to over ten pounds, along with wrasse, mackerel and bass in the summer and cod in the winter.
Though shore fishing is most popular, some of the marks can be difficult to reach and care should be taken when negotiating the rocks. Some anglers like to get on the water itself, in a small RIB or kayak, and this allows them to fish the gullies and ledges that can't be reached from the shore.
This is a beautiful and largely unspoilt piece of coastline, so should you visit, do respect the landscape and the wildlife – and take plenty of tackle.