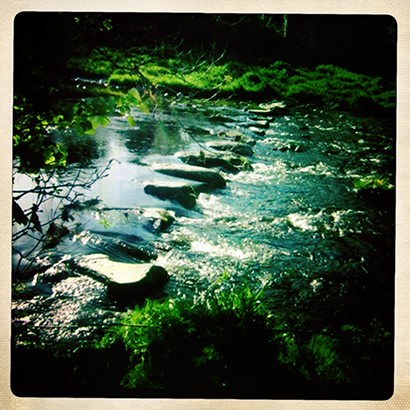 Flowing for forty miles through Powys and Shropshire before meeting the Severn at Melverley, the Vrynwy is a river popular with walkers, kayakers and, of course, anglers.
In the 1880's a stone dam was built in order to create a reservoir from the clutch of streams that formed the headwaters of the Vrynwy. The resulting expanse, covering more than 1100 acres, would supply drinking water to Merseyside. A power house was also constructed which provided electricity for the surrounding area up until the 1960's when the National Grid arrived.
The source of the river Vrynwy is now widely regarded to be the outflow of the reservoir, and despite the influence of man, it flows with a true sense of the wild. Trout and grayling feature through much if the river, offering fly anglers the opportunity to cast amid stunning scenery. Salmon and sea trout both run from the Severn and in the lower reaches there are also coarse species to target. Chub and pike are viable targets and the Vrynwy even supports a small population of barbel.