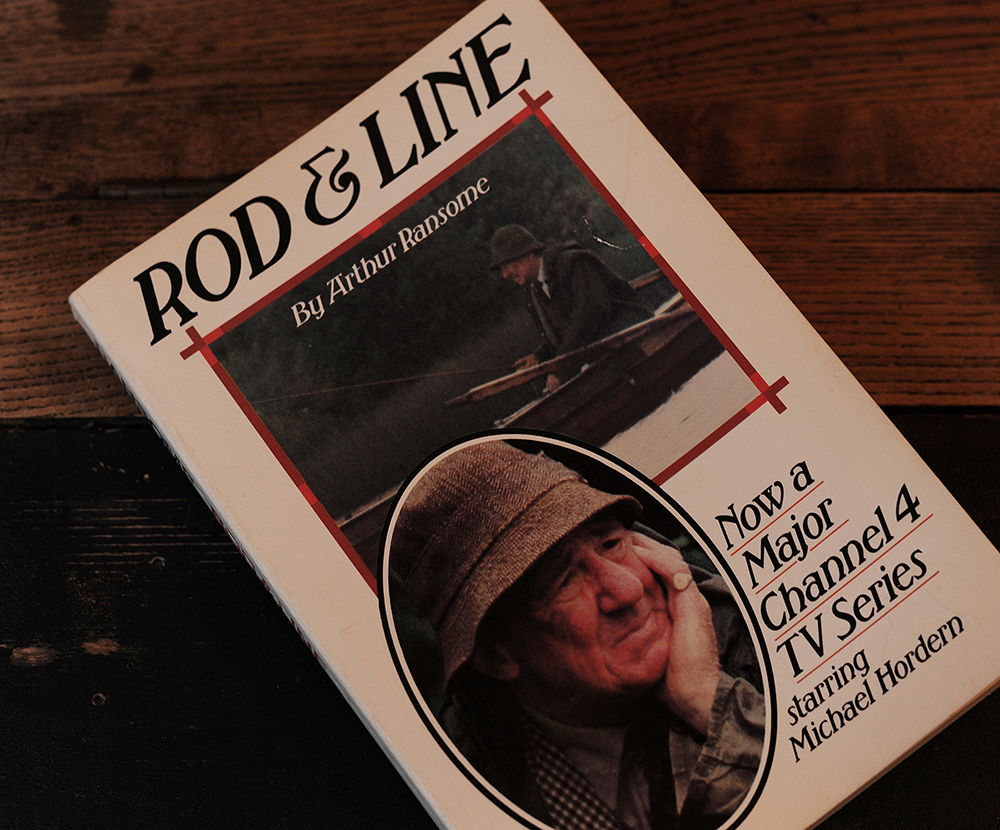 (Jonathan Cape, 1929)
I had a hunch that Arthur Ransome might have been an angler as I read Swallows and Amazons for the first time. Amid all that needless sailing and knickerbocker breaking were a few moments of sanity, as the characters did what all normal people do when holidaying beside water, and fished.
My father pointed me in the direction of Rod & Line, and though I was a little too young to appreciate it I gave it a go because it was Ransome. I struggled, but another attempt a few years later found me absorbed.
Rod & Line is a compilation of articles previously published in the Manchester Guardian, and though the lack of a central narrative may not appeal to all, the 50 papers are lovely chunks of literature that can be picked up and put down whenever the moment suits. Rather like an issue of Fallon's Angler, here is a collection of essays covering a mass of subjects, all richly written with subtle humour and depth.
From the opening chapters, where Ransome tells of the hazards of 'platonic' tackle shop visits and deliciously describes the opening day of the trout season, we read with a smile and a sense of recognition that remains relevant 90 years on.
Everyone will have their own favourite pieces, though few will be able to name only one. I have three or four that I tend to come back to. There is a lovely article on fishing inns, in which Ransome suggests that the quality of the angling offered by a particular pub is reflected within the standard of lunch available. If the lunch is particularly good, then the fishing will not be. After all, an inn that expects its guests to come in for luncheon in the middle of the day is an inn with a bad conscience, which knows that its water is not worth fishing.
Then there is the chapter written around the total eclipse of 1927, where Ransome leaves the rest of the population clutching their shards of smoked glass and goes up into the Fells to see if he can rise a trout in the daytime darkness.
And no one can resist "Fishing in Lilliput"—a lesson in life as much as it is a manifesto for small stream fishing. A perfect example of perspective outweighing preconception. In fact, if it isn't already on the shelf, then Rod & Line is worth a read for this Lilliputian ideal alone.
Review by Kevin Parr