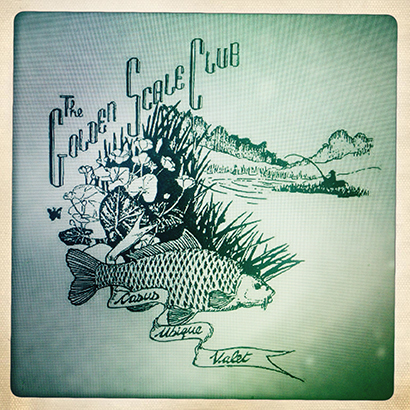 Back in the late 1970's a small group of anglers, sharing a fondness for carp fishing and split cane rods, founded The Golden Scale Club, an organisation which excels at disorganisation.
For more than thirty-five years, The GSC have drifted very lazily around the eddy at the back of the weirpool, meeting, in some number at least, for the odd pint and occasional fishing trip.
From what Fishpool can gather, this is a group of people united by lethargy. If a plan is actually made then within a week it is usually forgotten, and unless a member takes it upon themselves to force the issue, even the AGM wouldn't take place annually.
The GSC have a fierce rivalry with The Gobio Society (a similar muddle of miscreants) over the catching of gudgeon, and matches are irregularly held between the two. From what Fishpool can gather, The Gobio Society seem to win every time, be the match home or away, and a temporary truce is drawn immediately afterwards in order to chink glasses at a nearest pub.
It all sounds suitably daft and utterly pointless, which is, of course, is the point of it all in the first place. Isn't it?