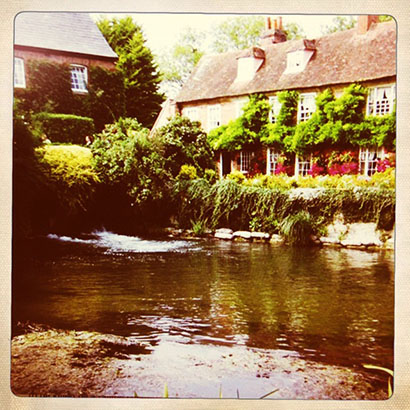 In the Berkshire village of Aldermaston, is one the most well known day ticket river venues in the country. The Old Mill offers anglers the chance to fish the River Kennet, and it is likely that more people have caught their first ever barbel (see Fish we Like) here than anywhere else.
There is a deceptively large amount of water to choose from, with weirpools, sidestreams and a canalised section of river. Most anglers head for the famous lawn swims, and in the past there would literally be a race for the prime pegs. In recent years the fishing has toughened throughout the Kennet, but there are still some stunning fish to be found. Aside from the barbel are big chub, perch to 4lb, dace, roach and bream, and some very big pike.
Owned by the Arlott family, the Old Mill is a popular wedding venue, while Peter Arlott, who bailiff's the stretch, probably knows the Kennet as well as any man. He once caught 100 barbel in a single evening, and though such a catch is impossible today, should he point you in a certain direction, then there will inevitably a fish at the end of it.