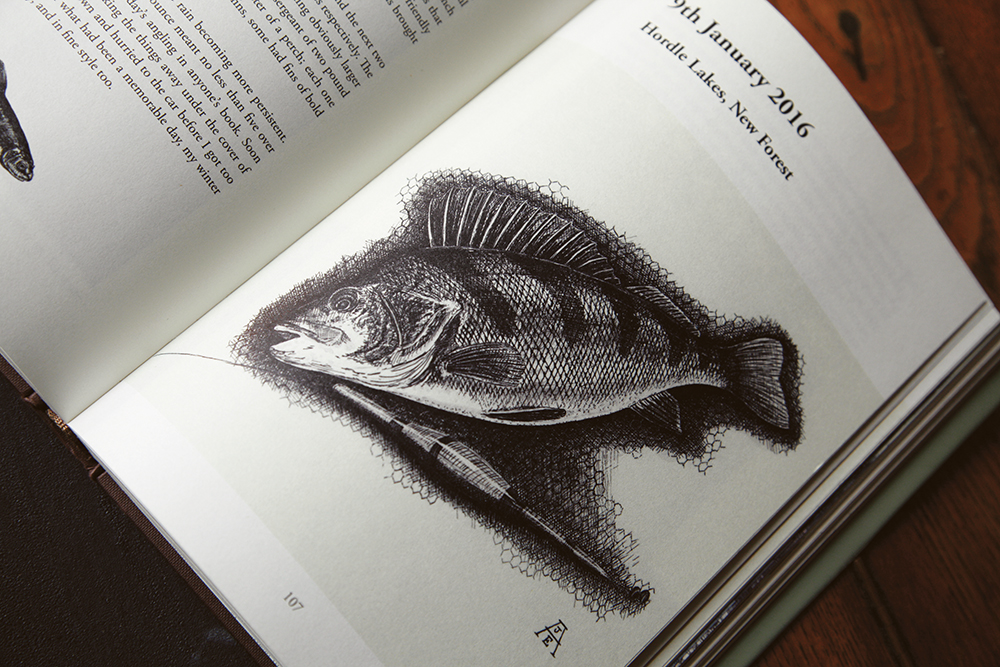 (Little Egret Press, 2016)
I guess one of the criteria for a successful book is whether you would buy another by the same author. In the publishing of this, his second work, Stuart Harris—aka The Sweetcorn Kid—immediately informs us that this is very much part of an angling journey.
If his first book, From Carbon to Cane (which I haven't yet read) outlined his transformation from buzzbars-and-bivvy carp fishing to his current form as a cane-casting traditional angler, this picks up where he left off and finds him settling down and enjoying life with his principles.
"My journey has been a backwards form of evolution, stripping back my angling thoughts, morals and equipment to line up with those from half a century ago. You could call it reenactment; I tend to call it ultimate enjoyment."
Harris cements his position by travelling to deepest Wales to chase wild carp in some of the iconic waters for traditional anglers: Llyngwyn and Pant-y-Lyn.
The book fast-forwards to 2015 where the author is married with a young child, where he has to think hard how to balance his desire to fish his way with the demands of work and family life. The list of waters narrows geographically to suit. It is reassuring that Harris is not immune to fishing public or commercial waters, and is happy to share the bank with contemporary anglers. But as he continues to do things his way, there is a noteworthy sense of self-belief. This type of fishing is not all about remoteness—that can easily be a dystopian disaster—but about removing unsettling pressures such as chasing numbers and weights. Harris has unshackled himself from such things and is enjoying his fishing. He doesn't preach from a pulpit and his point of view certainly has its appeal.
Written in highly detailed diary form, this book helps form a picture of what makes this angler tick: early starts; cherished breakfasts; friendship with fellow anglers and the companionship of a good Kelly kettle; treating fish with respect and getting home to spend time with loved ones. While these values may be nothing new, it is pleasant to witness somebody hold them in such high regard. As such, many chapters follow a similar, gentle pattern: deciding where to fish; picturing the water; building up to the chase; and ultimately fish on the bank. There are plenty caught, and there is some good advice peppered throughout.
Though carp are the main quarry, crucians, grayling, gudgeon and perch all vie for his attention. When his wife announces that another Harris Junior is on the way, the race is on to squeeze in as much fishing as possible before the fateful day, with the local Moat in Gosport very much in the fore. The icing on the cake would be the catching of one last crucian. The tension builds as the book nears the end, the "will-he-won't-he?" makes the pages turn quicker, but alas, I won't spoil it for you.
This is a substantial book, with some 34 chapters across 240 pages. With the hardback in front of me, at first glance it oozes quality, feeling good to the touch, printed on an off-white matt stock, and containing some lovely photography by the author along with some gorgeous black and white illustrations by Adam Entwhistle. I know that the Little Egret Press wish to allow design to shine through, and it certainly does.
Harris mentions that he might well add another instalment at some stage in the future. So in order to catch up, I have therefore just ordered my copy of From Carbon to Cane. The journey continues.
Review by Garrett Fallon