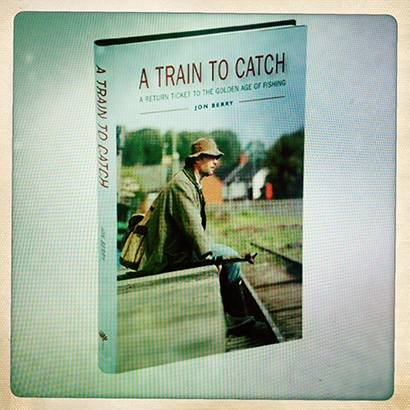 Widely regarded as one of the finest angling writers of the 21st Century, for his third book Jon Berry also explored another great love – that of History.
Having previously written of barbel and ferox (in A Can of Worms and Beneath the Blackwater respectively), in A Train to Catch Jon takes a very different line (see what I did there?). The invention of the railways in the 19th Century offered anglers an opportunity to fish all over Britain. Thanks to the vision of people such as James Watt, William James and Isambard Kingdom Brunel, fishermen were able to pioneer for themselves, and Jon does his best to follow in their footsteps.
Unfortunately, due to the railway cuts in the 1960's, many of the routes once enjoyed have vanished beneath brambles, development or cycle tracks, but nevertheless Jon finds plenty of scope to explore.
He travels through the mountains and glens of Scotland, revisits old haunts in Southsea and Alness, travels the Thames, goes shark fishing in Looe and also takes in Wales, Cumbria and North Yorkshire. All the while he writes with wit and fascinating insight and always carries a rod or two.