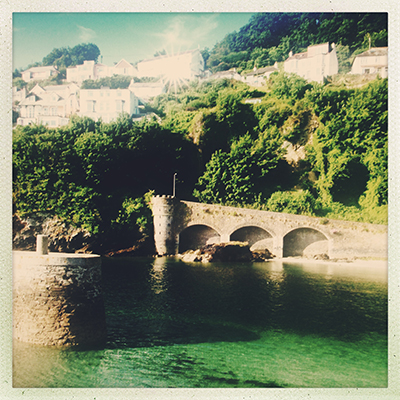 Tucked away on the south-east coast of Cornwall, straddling the estuary of the river with which it shares a name, is the picturesque town of Looe.
A derivation of the Cornish word Logh – meaning deep water inlet – Looe is renowned for the quality of its fish and the boisterousness of its New Year's Eve celebrations.
It is always well known for being a centre for shark fishing and the home of the Shark Angling Club of Great Britain. Formed in 1953 by Brigadier J. L. Caunter, the SACGB today recognises the need for shark conservation, and though the port of Looe can boast two official British shark records – for the mako and the blue shark – the Club implores that all shark are now tagged and released.
This attitude seems to be working, with numbers of shark caught (and released) increasing in recent decades. In 2014 alone, the SACGB recorded the capture of 553 sharks, of which 72 measured more than seven feet in length – all returned to fight another day.
Gone are the days when people would gather on the harbour walls to watch dead sharks be hauled from boats, but the shark fishing industry is still very much alive in this town.