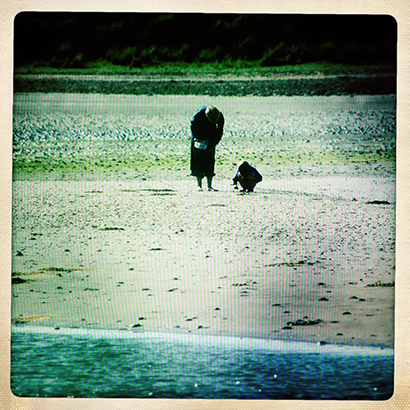 A succession of storms have caused devastation this winter. As low pressure system have rolled in off the Atlantic, bringing gales and heavy rain, rivers across the country have burst their banks and flooded homes, businesses and farmland.
Many anglers have been forced to stay at home, and while coarse anglers do have the option of fishing ponds and lakes, think of the sea anglers who have had little option but to spend unnecessary time at work or with family and non-fishing friends.
Even on those occasional afternoons when the relentless grey has lifted, and the sun (remember sunshine?) has poked through, the sea still crashes angrily into shore.
Such moments are still worth grasping though. Even without a rod in hand, a stroll beside a winter sea can be exhilarating.
Just last week Fishpool took the chance. Festive excess had left me listless and lethargic, but I forced myself out when a break in the weather presented itself. I'm so glad I went. Wading through the scattered shingle soon had my heart thumping, my footsteps put up a jack snipe and the fresh air cleansed my lungs. After an hour's walk, I felt pretty darn brilliant, and as I moistened my lips on the journey home I had the salt of the sea to remind me of time well spent.