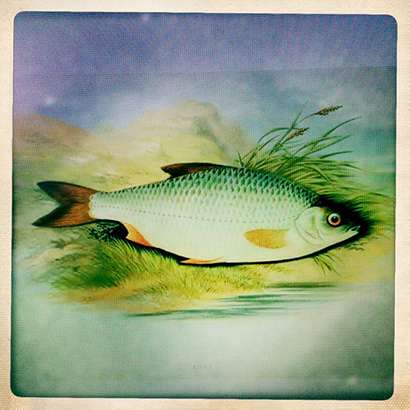 Much has been made about the poor state of many of our rivers, with chalk streams especially in decline. It seems that the aquifers that for millennia have purified the water of rivers such as the Kennet and Itchen, can no longer cope. Government research suggests that the levels of agricultural fertilizers within our water catchments are dramatically affecting nutrient levels within our rivers. As a result, plants and invertebrate life are suffering and our fish populations dropping too.
On the Hampshire Avon, the issue has been compounded by an increase in number of the sinensis subspecies of cormorant. Continental birds driven inland due to overfishing of their normal Mediterranean winter haunts.
Roach have disappeared from miles of river, but two anglers, Trevor Harrop and Budgie Price, have been fighting back. For ten years, The Avon Roach Project has been campaigning to reinstate a sustainable population of roach into the river. By using artificial spawning boards, roach eggs are taken from the river and the fry then raised in tanks and lagoons for three years before being returned to their rightful home.
It is amazing work, and much more can be found here www.avonroachproject.co.uk.