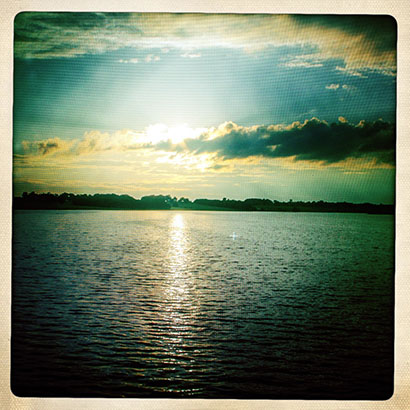 Formed in the 1940's and officially opened by Queen Elizabeth, The Queen Mother, in 1953, Blithfield Reservoir covers nearly 800 acres and nestles neatly into the Staffordshire landscape. It was built as a source of freshwater, but also offers opportunities for anglers, walkers and birders.
Some of the shoreline and surrounding woodland are only accessible by birdwatchers under a permit scheme operated by the West Midlands Bird Club, and some true rarities have appeared in recent years, including Arctic warbler and squacco heron.
For the angler there are 11 miles of bank fishing for trout and a fleet of 42 powered boats. Though the trout are predominantly stocked fish, there is emphasis upon quality rather than quantity and rainbows and brown trout into double figures are possible.
For the coarse angler, recent perch trials have produced vast numbers of fish with many in excess of two pounds. Plenty of roach and dace are present, but probably of greater interest are the pike.
As with the perch, the pike fishing is limited, but some truly massive fish in excess of 40lbs have been caught. For further details, check out www.blithfield-anglers.co.uk.