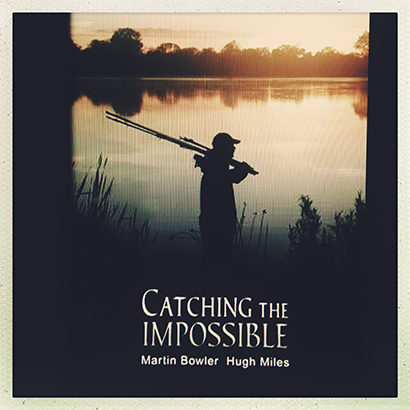 Following the beautifully filmed A Passion for Angling and Caught in Time, Hugh Miles decided to turn his skilled hand to another angling series. This time, his old Arriflex would stay in its case as he utilised a smaller, more versatile camera that would enable underwater photography and hopefully capture the capture of some seriously big fish.
Hugh wanted to go big and film the sort of fish that most anglers only catch in their dreams. To do this he enlisted the skills of Martin Bowler who succeeded in literally Catching the Impossible.
In front of the camera, Martin caught a carp of 44lb and a tench in excess of 10lb. A river perch of 5lb 4oz and a thirty pound pike. Added to this were massive crucians and rudd, while Terry Lampard  joined Martin in one episode and with the help of Tim Norman netted a 7lb chub and 3 lb roach.
It may not have had the depth and resonance of A Passion for Angling, but Catching the Impossible was always going to be something different. Hugh set out to leave jaws dropped and he certainly didn't disappoint.