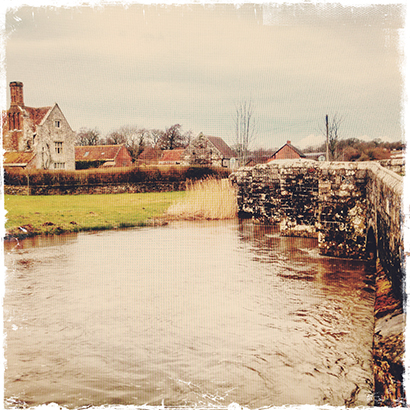 Rising near the village of Evershot in the Dorset Downs, the Frome flows for thirty miles before emptying into Poole harbour below Wareham. A chalkstream, the Frome is rich in invertebrate life and supports a large population of brown trout, along with a migrant population of sea trout and salmon.
For many years, the fish most often associated with the Frome has been the grayling. The river has previously produced record fish and specimens approaching the four pound mark are caught most seasons. In the summer, these fish are most likely to be picked up by fly anglers fishing a nymph pattern, and occasionally on the dryfly. Whereas in the winter, when the trout season ends, many grayling are caught on coarse fishing methods.
As the Frome passes the town of Wool, more and more coarse fish are encountered. There are some truly enormous pike in the river alongside shoals of dace, roach and perch. Winter floods have seen an increasing number of carp in the Frome, with fish approaching 30 lbs. Most of these fish come from the tidal reaches below Wareham, though it is here, on the free fishing stretch below the town bridge, where most anglers come for the roach. These are big, wise fish that have driven plenty of anglers to the brink of madness, but fish in excess of three pounds keep plenty of people coming.