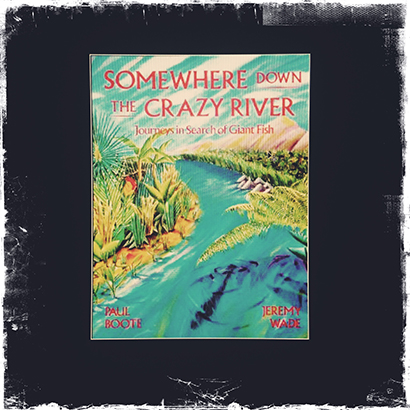 Occasionally there comes an angling book that delves that little bit deeper beneath the surface. The narrative picks its way through the well trodden banks of a typical tale – stories of fish and how they were caught – but also explores and exposes the mind and psyche of the angler himself.
Published in 1992, Somewhere Down the Crazy River is a book that offers more than your average fishing book. Written by Jeremy Wade and Paul Boote, Somewhere… is an account of the author's efforts to catch the mighty mahseer in the wilds of Northern India, and the goliath tiger fish of the Congo.
Fishing in such locations was always going to present problems. Wade and Boote were not treading well worn tourist trails but were pioneers within a seriously dangerous world.
The book is long out of print which has added to its appeal. Copies exchange hands for hundreds of pounds and the hardback edition is especially sought. Wade's subsequent television career (many people know him for the ITV series River Monsters) has also increased interest in Somewhere Down the Crazy River, so should you find a copy at the local jumble sale, make sure you stifle your excitement as you hand over your pennies.