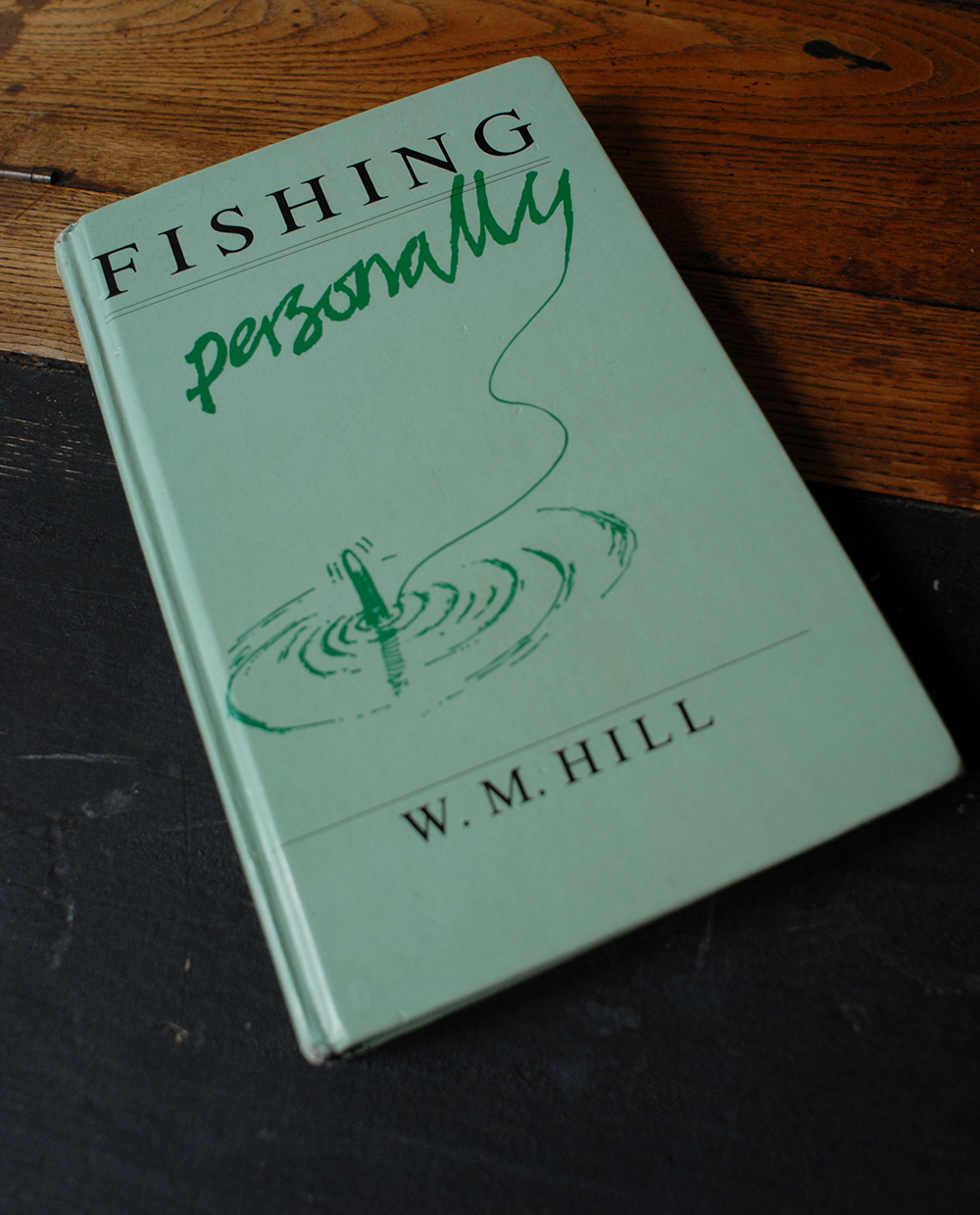 (A & C Black, 1986)
This book was recommended to me by somebody I had never met. A simple email was all it took to open my eyes to the writings of W.M. Hill who has "fished every 'puddle, pond, lake, drain, pit, canal, stream and ditch' he came across in the past 35 years." As it was published in 1986, the book spans a time in fishing where things were, perhaps, a little different. But this doesn't stop Hill from using his unique sense of fun and sharp wit in a way that is still relevant today.
This is a wonderfully light-hearted book full of thoughtful and incisive insights on different aspects of angling. Imaginatively titled chapters such as Punk in the Middle, The bronze age of leisure and Snoring in Sabland take the reader hither and thither in a seemingly random discussion of topics, but in-between there is some carefully positioned commentary on the state of angling—wearing camouflage clothes, pole fishing, the close season—where he skilfully expresses his views—along with some occasional reminiscence of days gone by, and some slight regret.
Being an all-round angler, he has plenty to say, whether casting a fly into a reservoir or watching a quill float on a tiny pond. As a traditional angler, and somebody who prefers cane to carbon, it somehow makes the words resonate even more.
Overall, Hill manages to infuse these words with intelligence, subtlety and a light-heartedness that is welcome. A thoughtful dialogue emerges where you realise that by the end of the book you've had a long conversation with somebody who evidently loves fishing, but is determined to have fun.
I imagine that a day's fishing with the man would be filled with  mirth, storytelling and an enjoyable pint at the end. In effect, a bit like this book, bloody good company.
Review by Garrett Fallon, April 2015