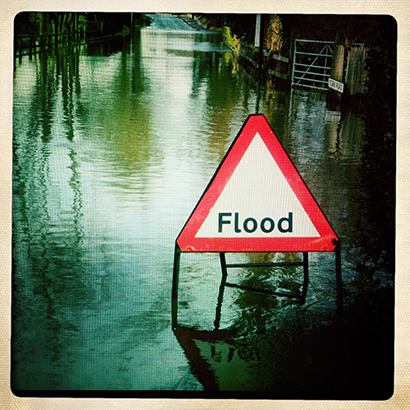 The devastating floods of this and recent winters have caused havoc not just for people, but also for wildlife. So rapidly have the waters risen that huge numbers of invertebrates and small mammals have simply been washed away.
The fish have struggled too, with river species becoming stranded in fields and ditches, and their stillwater cousins having to adapt to life in flowing water. Sea trout have been spotted on golf course fairways and koi carp were found lurking in the goalmouth at Carlisle Utd's Brunton Park.
Often, the only evidence of such movements are found in the following fishing season, when anglers begin to catch more than they bargained for. A classic example of which occurred a few of summers back on the Dorset Frome at Wareham.
Here, anglers have long visited in the hope of catching one of the enormous roach that mooch around the tidal reaches, but the floods of 2012 saw some new arrivals. People began to hook fish that they simply couldn't stop, and delicate roach set-ups were soon replaced by hair-rigs as the culprits were discovered. Carp to nearly thirty pounds were caught, and they seem to be doing rather well in the brackish waters. Fishpool wonders just how big they might grow – if they adapt to the salinity of Poole harbour, then they will thrive on a marine diet. Who knows, perhaps a record carp might come from the sea…