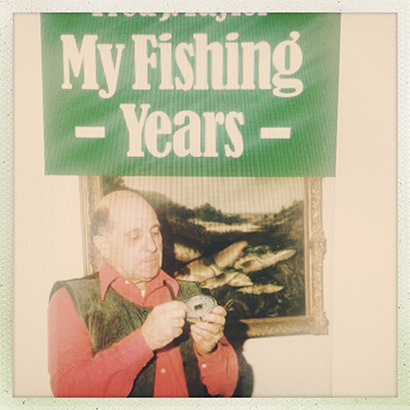 Were there to exist a list of the Most Influential Anglers of the 20th Century, somewhere very near the top would sit Fred J Taylor. Along with brother Ken and cousin Joe, Fred caught some extraordinary fish and wrote extensively of his exploits, and all the while he did so with a wry smile and utter humility.
Born in Bedfordshire in 1919, Fred didn't care much for school. Instead, he found peace and allure in the countryside, and would regularly bunk off in order to cast a line or catch a rabbit. As he developed as an angler so he found himself casting in the company of other like-minded greats. Richard Walker was a regular fishing companion as were Bernard Venables, Peter Stone and Fred Buller.
Fred was a founder member of The Carp Catchers Club and wrote for the Shooting Times and The Daily Telegraph among various other publications. Somehow, he also found the time to write 23 books. He died in 2008, and was scribbling until the end.