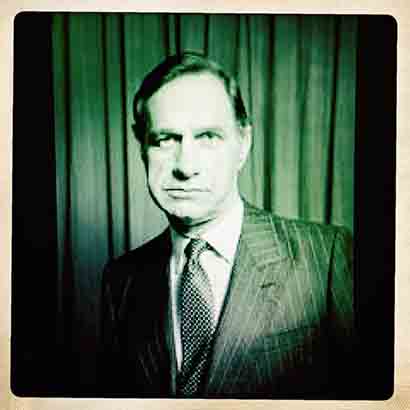 Born in London in 1927, Geoffrey Palmer was drawn into acting by the lure of a woman. Having left the Royal Marines, a girlfriend suggested he join an amateur dramatics society and from there a career in Theatre, both on and behind the stage, burgeoned.
In the 1970's Palmer became a familiar face on television screens, appearing in sitcoms such as The Fall and Rise of Reggie Perrin and Butterflies. In 1992 he took a starring role opposite Dame Judi Dench in As Time Goes By – a series that (to Fishpool's mind at least) seems to have been broadcast sometime, somewhere every week since.
Palmer's acting portfolio is vast. From James Bond to Fawlty Towers, whenever a casting director has needed a slightly glum, straight man with a stiff upper lip, they have sought him out. One thing often overlooked in Palmer's repertoire, however, is his wit. He possesses a sense of timing and self-effacement that one can't help but warm to, and this was particularly evident in the series The Compleat Angler. Palmer is an avid fly-fisherman and a familiar face on the chalk streams of the south. He seems the sort that would be good company in a salmon hut on a stormy afternoon.