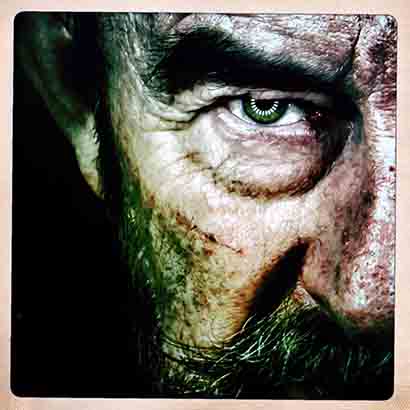 Until a chance conversation with Kevin Parr, the name and deeds of Newton Tony meant absolutely nothing to Fishpool. Now, having heard a tale or two, it seems that Tony is just the sort of person to feature in Bits and Pieces –providing its okay with him, of course.
Newton Tony was born in East London at some point in the 20th Century. Little is known of his childhood, though there are rumours (which Fishpool doesn't necessarily believe) that he spent much of his youth either in Young Offenders Institutions or on the run from the Police.
In his early 20's, Tony seems to have been caught up in widespread organised crime – bare-knuckle fist fighting, mob violence, racketeering, apple scrumping and the occasional professional hit.
Such a life is not without its stresses, and Tony found his solace in angling. He learned his art on the Lea Navigation and the Grand Union canal where he became a renowned figure on the open match circuit. Today, having recently retired, he has moved 'somewhere west of Newbury', and if the writings in Fallon's angler Issue 5 are to believed, he seems set on causing a stir in deepest Wiltshire….