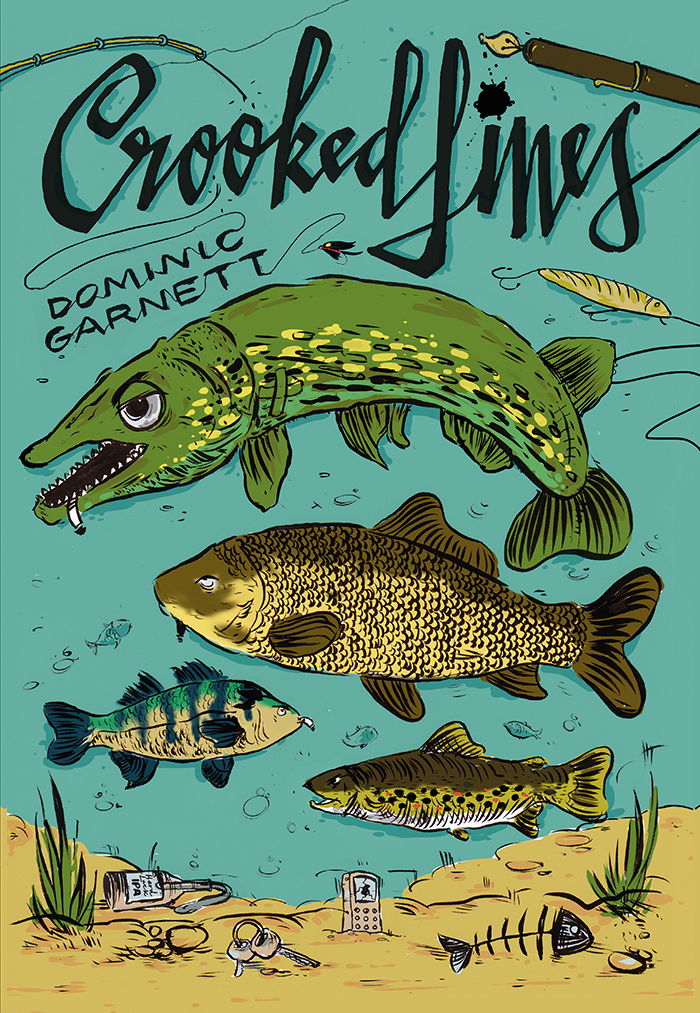 I was introduced to Dominic Garnett in the middle of 2014, courtesy of my friend and fellow angling writer Theo Pike, when I was gathering contributors to appear in the first issue of Fallon's Angler. I visited his website first, and devoured his material. There was something different about his work, something I hadn't encountered very often in the angling press, and suitably impressed I got in touch.
His first piece for me was an as yet unpublished piece, Memories of Manhattan. It was a tale of his experiences fishing in New York. Nobody from the main stream angling press had wanted it, and if they did, they weren't willing to pay more than "a mars bar and a packet of crisps". I couldn't believe this was the case, but it sadly was. I loved it. It is one of the most praised pieces to appear in Fallon's Angler to date. A clever tale of odd occurrences, of displaced reality and people, seen through the eyes of a tourist who ventures to a neighborhood only a tiny fraction of New Yorkers are willing to go, and have the confidence to stick even further out by waving a fishing rod around the hub that is Central Park. But it is also an acknowledgement that anglers are quirky, see things differently, think about things in a way most people do not. Dominic Garnett does this more than most, and has been in every issue of Fallon's Angler since.
Crooked lines is a collection of 24 stories from Dominic's archives. Most have been published in some form or fashion before, and a few gems have not. But the key is that here we have the uncut versions, as Dominic would have liked them to appear. This is critical to the identity of the book, an admittance that the majority of the angling press prefers to sanitize good writing to the point where it's been disinfected. Dominic would despair at the printed versions of some of his articles where the essence was removed, meaning the reader got the microwaved version rather than the haut cuisine. Dominic's writing is often gritty, is never dull, but is always honest and real. He is not overly romantic, and injects each piece with enough wisdom to make it applicable to even the most analytical of readers. But on top of this, each piece is fun. There is a barrel of laughs within Crooked Lines which sit happily alongside wonderfully crafted writing that would have made Bernard Venables take notice.
But this book also stands for more that just good writing. It argues the case for self-publishing, and for the angling writer to regain control of their work. Angling writing is, in the norm, badly paid. Yet we see so many books being published. Only a handful of these actually make any real money for the angler.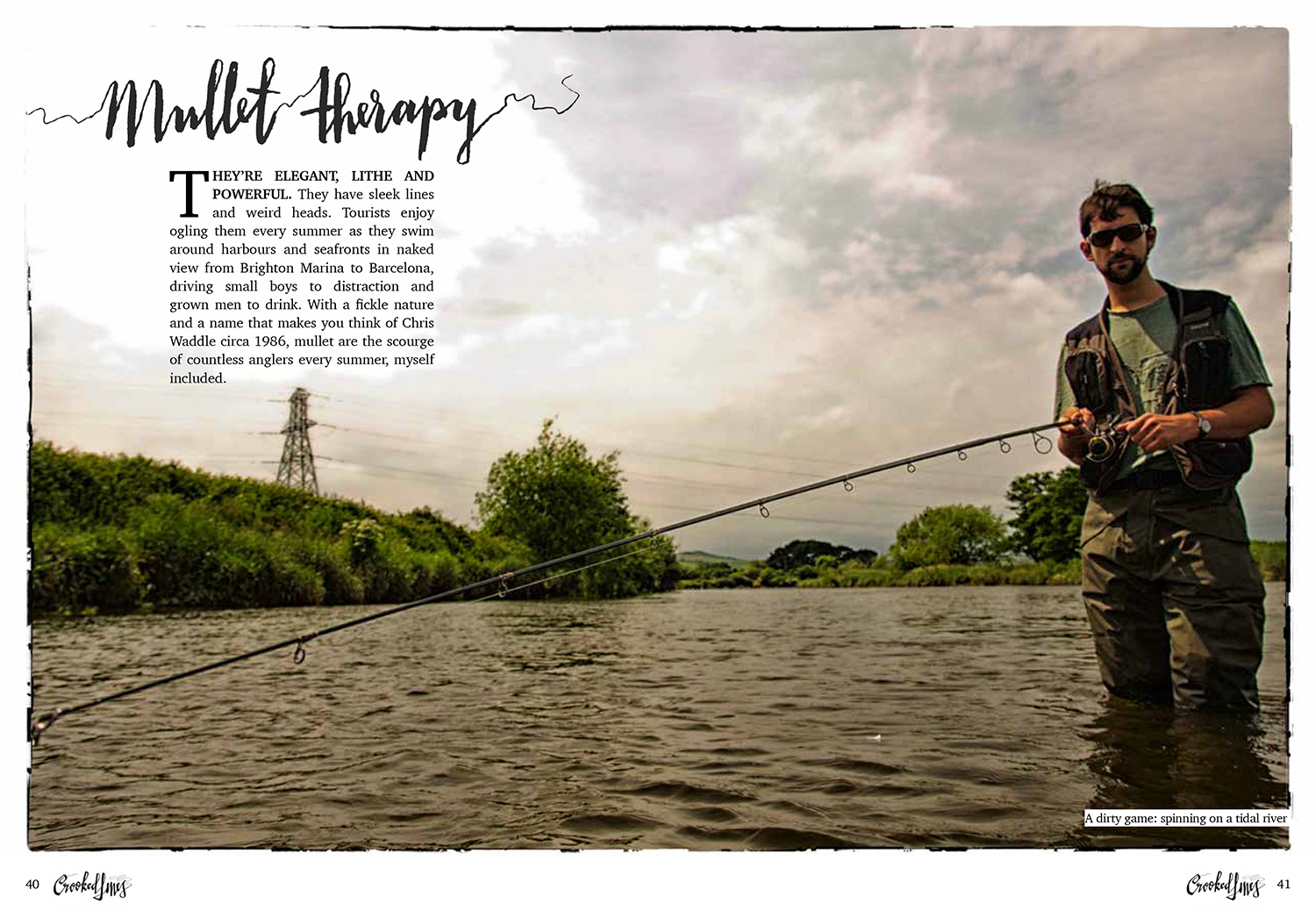 Mostly it is the publishers who benefit. Dominic took the brave step in 2014 to produce his first self-published book, Tangles with Pike. In many ways it paved the way for Crooked Lines, and learning from it, Dominic refined his approach. I should know. I have designed both for him. With Crooked Lines he knew exactly what he wanted, with distinctive pen and ink drawings from Lord Bunn, wonderfully inked headlines to each chapter, and a cover the like of which you won't have seen on an angling book before. Finally we settled on a distressed feel to the fantastic photographs Dominic has taken. All together, it works and produces a book that I feel is unique.
The resulting book is a triumph for the author. It is an honest book, more representative of Dominic and his beliefs, and is therefor much better value to the reader. How else could you read about Norbert Darby's decrepit White Van, about fishing with hangovers and skiving off work to do so, about clotting for eels and drinking too much of Zyg Gregorek's home made wine, about fishing in the canals, urban streams and commercial puddles that most of us have access to, rather than the privileged venues that (in the main) only the elite can afford? This is real, and brilliant for it. For heavens sake, Matt Hayes likes it so much that he even wrote the foreword for it.
So if you like angling writing buy it, and if you want to support independent angling publishing, then buy another for your friend. You won't regret it.