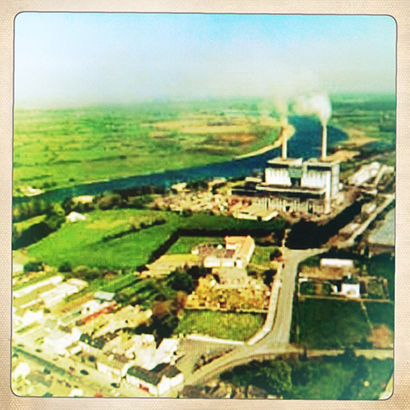 At the north end of Lough Ree, on the River Shannon system, sits the small town of Lanesborough. The river actually splits the town in two so the western side is in Connacht and the east Leinster. Dominating the landscape is the Power Station, and it is here, or at least, just downstream from here, that for many years anglers have flocked.
The power station pumps warm water back into the Shannon a short way above the main town bridge, and this stretch is rammed with fish. Though most popular in the spring, when fish are drawn into the hot water to spawn, it is rare for anglers not to be lining the bank at Lanesborough. If you are looking for peace and quiet then head elsewhere, but if you want guaranteed action then you really can't go wrong.
Fishpool came here once, twenty years ago at least, and only made four casts. It was actually too easy, and having taken four big hybrids as soon as the bait hit the water, I snuck off downstream and found a shoal of perch by a reed bed.
Most impressive though, was the view from the bridge. Thousands of fish were shoulder to shoulder, flashing in the peaty water—I truly could have walked across their backs.