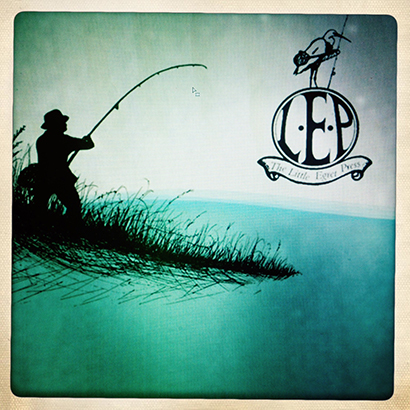 Formed in 2001, The Little Egret Press was created to supply books of quality, not quantity. A writer himself, Tom O'Reilly founded the Little Egret Press in order to combine his love of writing, illustration, typographical design and bookbinding. With start-up assistance from The Prince's Trust (HRH The Prince of Wales is a continued supporter of the company), the LEP has since published over 60 titles, all with a fishy theme.
Having such a limited release means that many of the Little Egret titles that have sold out are now highly collectable, a factor that in Fishpool's eyes is bittersweet. Hopefully, no matter how much a book might potentially be worth, it should always be read. That is its purpose.
There are plenty of familiar names on the LEP author list. Reprints of works by the likes of BB and Richard Walker are listed alongside giants of contemporary writing such as John Bailey and Len Arbery. While regular readers of Fallon's Angler might be interested to see titles by contributors such as Stuart Harris and Marc Harris.
In the summer 2015 The Little Egret Press was purchased by Wayne Cryer, an angler and book collector with a keen interest in the development and growth of the business.
More details can be found at www.littleegretpress.com.