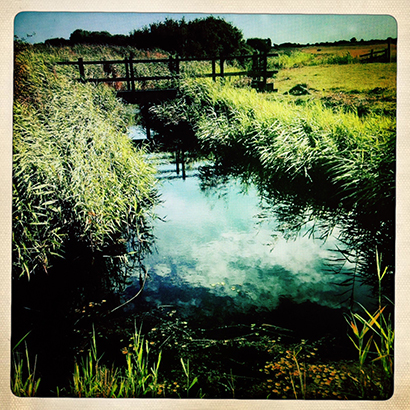 While reading of Vic Gent's First Casts in Issue 5 of Fallon's angler, one particular sentiment struck a chord. Vic describes his early efforts on the River Nene upstream of Peterborough, and more specifically a small backwater that could only be fished from a boat.
Such a place sounds heavenly, especially, Fishpool suspects, through the eyes of an angling tyro. Moving water is a fascination but also something of an obstacle to young fishermen. The tackle and concept of angling is tough enough but the currents and nuances add issues of their own.
A little backwater then is a perfect place. The current is more forgiving, there is seclusion from scornful eyes and, of course, there is the wonderful aspect of the unknown.
Like most anglers, Fishpool, is ever drawn to the sidestreams and off-cuts, neglected corners and forgotten flows. They have their own magical intimacy and offer perspective too – a small fish in the main river is a giant in a little stream.