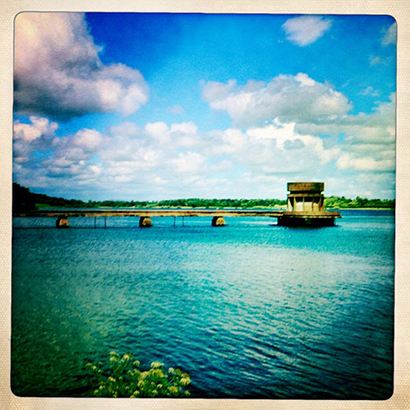 Eight miles north of Newport, and neatly situated between the towns of Pontypool, Cwmbran and Usk, the reservoir of Llandegfedd is a popular location for birdwatching, water sports and, of course, angling.
The reservoir was opened in 1965 and covers 434 acres. Stocked with rainbow and brown trout, Llandegfedd offers superb fly fishing, with fish of both species into double figures.
For many anglers though, it is pike for which Llandegfedd is most renowned. Pike (see Fish we Like) thrive in trout reservoirs, growing fat on a diet of hand reared trout, and back in 1988, after sightings and unwanted fly-captures, the reservoir opened its doors to pike anglers for the first time. A two week 'trial' took place, during which four forty pound pike were caught. Unsurprisingly, people began to cue up for a chance to cast here.
In 1990, Welsh rugby legend Sir Gareth Edwards (see People we Like) caught a new British best of 45lb 6oz, a fish bettered two years later by Ray Lewis, whose pike of 46lb 13oz remains a record to this day.
Far bigger fish were seen though – including a fish measuring 53 inches that was found dead, and another, known as 'The Dolphin' that went uncaught but may have weighed in excess of 50lb.