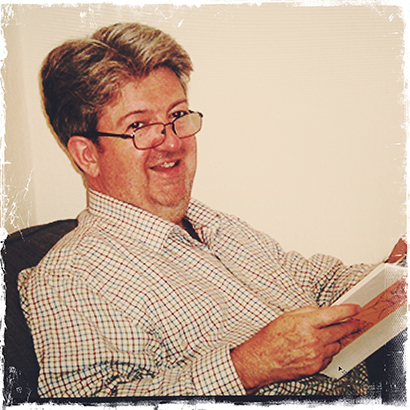 Despite spending his first ever fishing trip trying in vain to tempt a sunken branch with a worm, Mike Pope persevered, and having caught his first roach from Roath Park Lake he spent the 1970's exploring other waters around the Vale of Glamorgan.
Having caught a 3lb 8oz bream and a 6lb 6oz carp in the same afternoon, Mike decided to try his hand at salmon fishing and promptly caught a brace of ten pounders from the River Towy. This rather glorious introduction to game fishing led Mike to the reservoirs of Llanishen and Lisvane, where he honed his casting skills on brown and rainbow trout.
While studying at Oxford (Poly), Mike developed a love for writing, and became a contributor to the student magazine. As he wrote, so he also read, and a passion for angling literature was ignited – not least by Jonah's Dream – the author of which, Sven Berlin, Mike has had the pleasure of meeting.
Mike is currently a teacher and a founding member of the Dodgy Scale Club – a ragtag assembly of miscreants who met up on the Waterlog forums. He is still writing and a lovely account of one of his favourtie (mature) student fishing days can be found in Issue 4 of Fallon's angler.